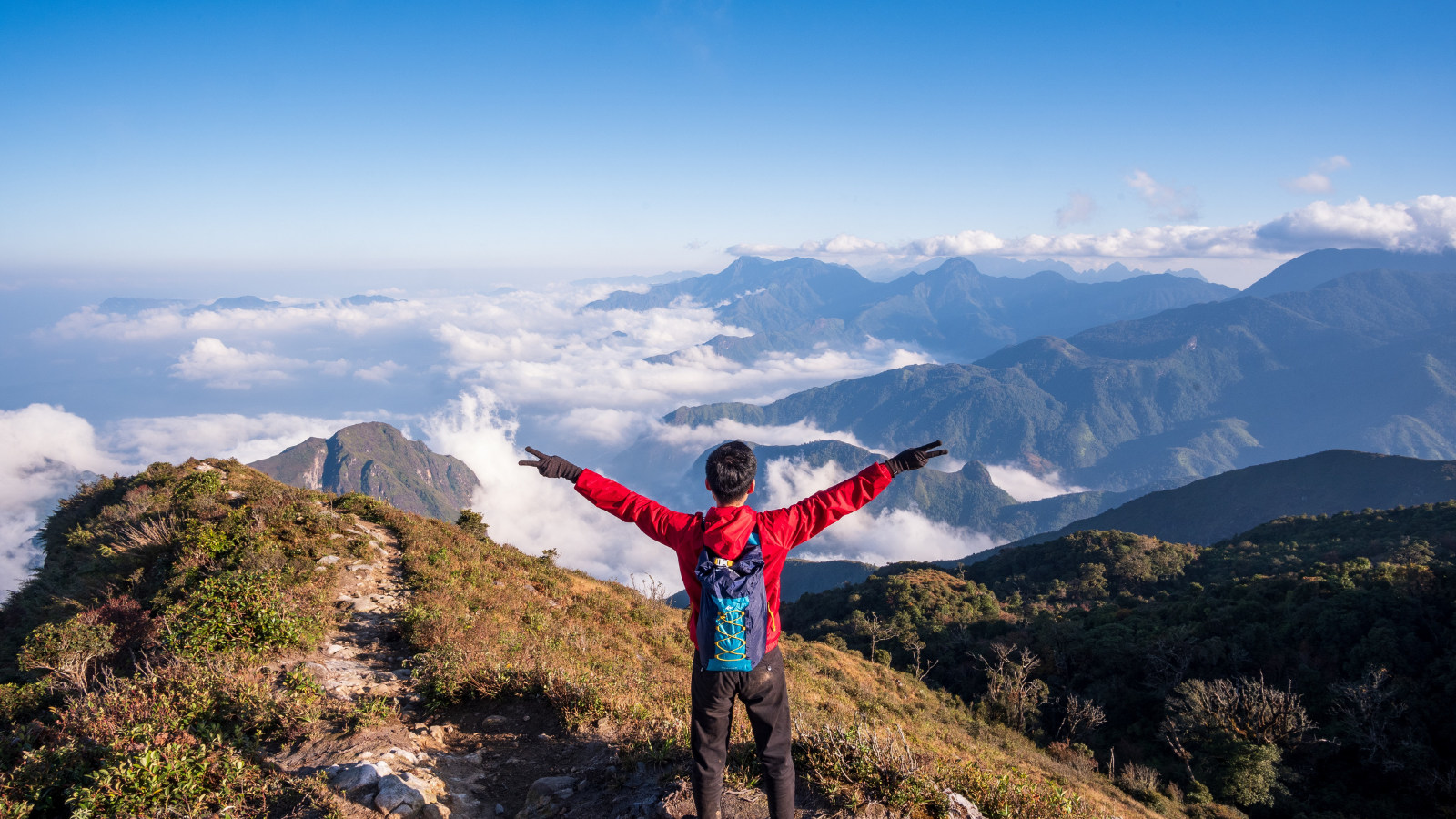 Overview
Nepal is a beautiful country in terms of nature. Out of the 10 highest mountains in the world, the 8 highest peaks are located in Nepal. Thousands of tourists visit Nepal every year for different trekking. There is something for everyone in Nepal, a country in the Himalayas when it comes to trekking options. A great family-friendly vacation spot, Nepal offers a variety of kid-friendly activities like custom wildlife safaris, rafting, nature hikes, and cultural excursions. Today we have Top 12 Trekking which is very popular in Nepal among trekkers.
Everest Base Camp Trek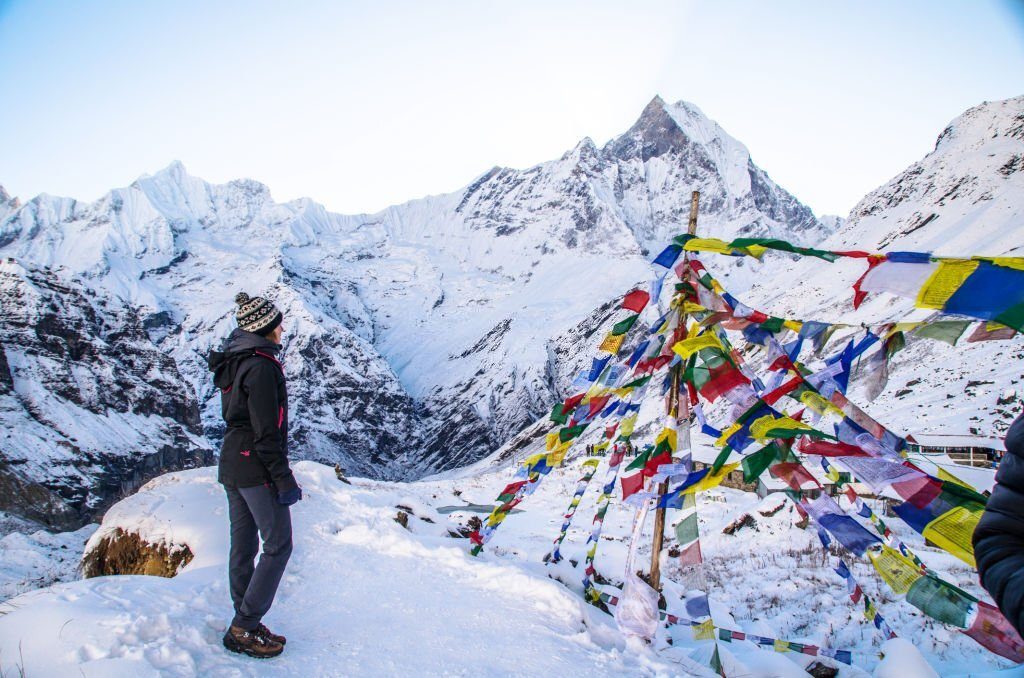 The Everest Base Camp Trek is one of Nepal's most scenic and popular trekking routes. Many visitors to Nepal go hiking in the Sagarmatha area to take in the alluring mountain views. The Everest Base Camp Trek is for those who value nature and a certain sense of spirituality inside themselves. Even though Everest Base Camp is situated at an elevation of 5,550 meters above sea level, trekking there is a once-in-a-lifetime event for many people and is not a particularly challenging task.
Participants in such a journey will never forget the adventure, the most breathtaking mountain views, and the gorgeous pine and birch forests.

You will have the opportunity to climb Kala Patthar throughout the walk, reaching an elevation of 5,500m and taking in breathtaking vistas of Mount Everest. One of the challenges of trekking to Kala Patthar's elevation of 5545 meters is altitude sickness. It is because there is less oxygen available at higher altitudes, which makes breathing difficult.
As you travel through stunning high-altitude landscapes, Buddhist monasteries, traditional Sherpa culture, high-altitude wildlife, and snow-capped mountains, you'll experience a natural rush.
Highlights of Everest Base Camp Trek

Namche Bazar-a gateway to Mount Everest
Tengboche monastery
Khumbu Glacier
Kala Patthar-the highest point of the journey, offering a vista of Mount Everest
Visit a school Sir Edmund Hillary founded in the village of Khumjung
Treks Facts
Altitude Range: 1400m-5600m
Duration: 14 Days
Trek Difficulty: Moderate
Accommodation: Guesthouses and lodges
Best Season: March-May and October-November
Annapurna circuit trek
A wonderful walk along the foothills of the entire Annapurna range is the Annapurna Circuit Trek. One of the most well-known treks in the Himalayas is the Annapurna circuit.
We also visit Manang, Jomsom, and the Muktinath regions throughout the Annapurna Circuit Trek, giving us the chance to learn more about the varied Nepalese terrain and culture.
This excursion, which involves a crossing of the Thorong La (pass) at 5416 meters, is doable for the majority of fit hill walkers. passing through many climatic zones and some of the tallest mountains in the world (from tropical to freezing alpine peaks).

This journey is renowned for its breathtaking vistas of the Annapurna Mountains, barren high mountain routes, deep, dramatic gorges, hot springs, charming farming communities, and Buddhist and Hindu temples (Poon Hill, for example).

From the verdant pastures, the trek takes you to the Alpine woodlands. This well-known circuit trip is an exceedingly interesting and stunning journey. The Annapurna Circuit has been named the best long-distance trek in the world because, in its original form, it combined a wide variety of climate zones, from the tropics at 600 m asl to the arctic at 5416 m asl at the Thorong La pass, as well as cultural variety, from Hindu villages at the low foothills to the Tibetan culture of the Manang Valley and lower Mustang.
Highlights
Thorong La Pass
Kali Gandaki Gorge-deepest point on Earth
Muktinath temple, Kagbeni, Jomsom
Tilicho lake-lake is located at the highest elevation
Ethnic Gurung and Magar villages
Rupse Waterfall, Tatopani has a natural hot spring.
Trek Facts
Altitude Range: 1400m-5416m
Duration: 15 DaysTrek
Difficulty: Moderate
Accommodation: Teahouse
Best Season: March-May, and October- November
Ghandruk Trek
The Ghandruk Trek is located close to Pokhara in the Annapurna areas. This is a lovely community with a lot of scenics and natural beauty. You have a fantastic view of Mount Annapurna, Fishtail, Tent Peak, and Himchuli from the Ghandruk Village Trek.2012 meters above sea level is the altitude of this settlement.
The homes made of stone and mud evoke a sense of authentic travel. The Gurung Museum houses a Gurung Museum where you may find out more about their way of life, distant past, and culture. Learn more about the Gurung people by visiting the Gurung Museum. The Gurung ethnic group predominates in Ghandruk Village, but there are also small populations of the Brahmin, Magar, Chhetri, Kami, Damai, and Sarki castes. They all respect and adhere to the Gurung way of life.
Highlights
A quick and simple hike
View of nearby mountains
A look at the way of life in the village of Ghandruk
Experiencing the distinctive Gurung culture
Trek Facts
Altitude Range: 1400m-1940m
Duration: 5 Days
Trek Difficulty: Easy
Accommodation: Teahouse
Best Season: All year
Rara Lake Nepal
You may see the distant villages of Nepal's Jumla and Mugu districts on the Rara Lake Trek. The highlight of this hike is the lovely Rara Lake, also referred to as the Queen of the Lake. Along the way, you'll pass by forests, lakes, and mountains covered in snow, but you'll also get to see how the people who live in this distant area have a simple life. Numerous tourists from throughout the world come to the lake each year in large numbers.
Along the way, you pass through the historic village of Mincha, which is well-known for its Buddhist stupas. The walk takes you to the isolated region of Jumla and begins in a bustling capital city.
Several blue pines, black juniper, oak, cypress, and rhododendron forests may be found inside the national park. Himalayan Black Bears, Musk Deer, Leopards, Ghoral, Thar, and Red Pandas have all lived in these jungles. More than 200 different types of vibrant birds and butterflies call these forests home. The majority of the trekking area is dry and lonely, but the trail is in generally good condition.

You can discover more about the distinctive customs, cultures, meals, and attire of the locals as you go through the indigenous communities. Another great attraction of the stroll is the cultural aspect of the locals. From Kathmandu, a trip to this natural wonder will take around two weeks. Along the way, you'll see not only some beautiful scenery but also a wide variety of flora and fauna.

Highlights
Journey into utter wildness and seclusion
Rara lake-one of Nepal's largest lakes
Rara National Park-Musk deer, Himalayan Black Bear, Leopard, and Himalayan Ghoral call this place home
Encounters with individuals of mixed ancestry, including those with Gurung, Magar, and Tibetan roots
Trek Facts
Altitude Range: 1400m-3710m
Duration: 11 Days
Trek Difficulty: Hard
Accommodation: Camping
Best Season: March-December
Langtang Valley Trek
One of the well-known treks is the Langtang Valley Trek, which is not too far from Kathmandu. Tibet is bordered by Langtang, which is located north of Kathmandu. This valley trip, which is relatively short yet passes through rhododendron and bamboo woods, alongside thundering waterfalls, and spectacular snow-capped mountains, is dominated by the Langtang Himalayas.

One of Nepal's most picturesque locations, the Langtang Valley was once a favourite among trekkers looking for breathtaking scenery, authentic culture, and warm hospitality in charming homestay guest houses. The Langtang Trek is an iconic location for Tamang heritage cultures because of its fascinating geology of the Himalayas, breathtaking scenery, and the friendly character of the Tamang Indigenous ethnic group. It is also famous for its typical village lifestyle and Buddhist beliefs.

The majority of the population in the rugged, rural Langtang Valley adheres to Tibetan culture. This walk is well-known for providing views of various types of vegetation, animals, and Tibetan culture. Most residents of this region lack education and mostly trust witch doctors and other conventional forms of healing. While less strenuous and more tranquil, this walk nevertheless features Nepal's famed history, culture, and natural beauty.
Highlights
Kyanjin Gompa and Langtang Gompa
Views of the beautiful sunrise from Tserko Ri
Langtang National Park
Gosaikunda, Vairab Kunda, Surya Kunda, Saraswati Kunda
Helambu village
Yak farms and Cheese factories
Extended pastures
Trek Facts:
Altitude Range: 1400m-4984m
Duration: 8 Days
Trek Difficulty: Moderate
Accommodation: Teahouse
Best Season: March-May and October-November
Manaslu Circuit Trek
The eighth-highest mountain in Nepal, Mount Manaslu, serves as the focal point of the climb. One of the best treks in Nepal is the Manaslu circuit trek. The route leads you from the humid lowlands with their terraced fields of rice and millet through the massive gorges of the Budi Gandaki, which are home to stunning waterfalls and turquoise-coloured waters.

Compared to its more well-known contemporaries, the Everest Base Camp and Annapurna Circuit, the Manaslu Circuit Trek is far less busy. Manaslu is becoming more popular, but there are still roughly ten times fewer hikers on the Manaslu Trail. One of the remote trekking areas that provide thrilling mountain treks and adventures around the globe is the Manaslu region.

To get to Kuang or lower Nubri, we walk north along the amazing, mountain-capped high path via expansive Gurung settlements perched on high, terraced hilltops covered in Rhododendron. This is where the beautiful rice paddies, terraced fields, and water buffalo are housed.
The captivating Manaslu trip leads you through a relatively unexplored isolated area to the stunning scenery, raging white water river falls, and deep forests surrounding Manaslu mountain. The Budhi Gandaki river's steep bank serves as the trek's route, which was once used for the salt trade Trail.
Trek Facts

Altitude Range: 1400m-5160m
Duration: 14 Days
Trek Difficulty: Difficult
Accommodation: Teahouse
Best Season: March-May and September-December
Upper Mustang Trek
The focus of the Upper Mustang Trek is discovering the mysterious realm of the former Buddhist kingdom of Mustang. One of the most fascinating areas in Nepal is Mustang, which has a long, rich, and complex history. The region, which was once outlawed and cut off from the outside world for decades, was able to develop its own unique culture and rich traditions that were intimately connected to Tibet.
It established its own tradition and culture, which is quite similar to Tibetan culture, as a result of years of isolation from the outside world. Explore the caverns, rock art, monasteries, and gompas to discover more about the local culture.

Other highlights of the Upper Mustang trek include stunning mountain views, historic caverns, lovely monasteries, the Amchi Museum, colourful walls, and prayer flags. The lower portion of the upper Mustang receives more rainfall, and the hills there frequently resemble huge red fluted cliffs made of tiny round stones that have been mud-cemented together. Furthermore, despite being a sizable portion of dry land, the location is teeming with life and breathtaking beauty.
The walk is regarded as difficult due to the altitude and arid environment. Long after you return home, the Mustang's breathtakingly tanned red cliffs and unlimited diversity of grey rolling hills will remain seared in your memory.
Highlights
Lo Manthang-the capital of the Lo kingdom
An understanding of Tibetan Lama Buddhism
World's oldest monasteries
Caves that are mysterious and geographic variances
Mountain people's Tibetan-influenced way of life
Trek Facts

Altitude Range: 1400m-3810m
Duration: 14 Days
Trek Difficulty: Difficult
Accommodation: Teahouse
Best Season: March-December
Upper Dolpo Trek
A high-altitude, Tibetan-influenced region in Nepal's far-western highlands is known as Upper Dolpo Trek.
Dolpo's tourism infrastructure is less developed than that of much of Nepal, thus camping and carrying your own food supplies are required. We encounter the magnificent Shey Phoksundo lake, numerous high passes, and majestic mountains as we stroll along the former salt trade route. At 3600 meters above sea level, Shey Phoksundo Lake, which is the deepest lake in the world, offers views of the forest and tall, snow-capped mountains. The highest point of the walk is the Kang-La Pass, from which you may enjoy stunning views of the surrounding mountains and scenery.


Dolpo is a mostly dry and barren region, yet it is also interwoven with rapid rivers, thundering waterfalls, steep river gorges, lush meadows, and valleys of tilled fields. Other attractions in this area include the stunning cold waters of Phoksundo Lake and remote settlements with intriguing customs, such as the Bon Po religion.
The Chaiba and Bön Po sects each have ten villages and many gompas. Nature has rewarded this remote, western region of Nepal with breathtaking scenery and tranquil beauty that are reminiscent of Tibet, the world's roof. This route for trekking used to require camping in years past, but now the majority of this area has a few tea houses where hikers may stay the night and eat meals.

Highlights

Stunning views of the Tibetan and Dhaulagiri peaks
Encounter the normal culture of the Bon Buddhists
High passes- Kang La, Saldang La
Gorges and dry landscapes
Shey Gompa- monastery dating back 800 years
Snow Leopard, Blue Sheep
Tibetans live a nomadic lifestyle-influenced Buddhist people
National Park-Nepal's largest national park
Shey Phoksundo Lake-in Nepal, the deepest lake
Trek Facts
Altitude Range: 1400m-5250m
Duration: 25 Days
Trek Difficulty: Difficult
Accommodation: Teahouse
Best Season: March-December
Gokyo Valley Trek
A beautiful mountain valley in the spectacular Everest region is the Gokyo valley. One of the most popular treks for tourists visiting Nepal is the Gokyo Valley trek. Through the varied Himalayan foothills, this one-of-a-kind walk takes you to Gokyo Valley. Trekking to Gokyo Lake gives us a once-in-a-lifetime opportunity to see the magnificent 8000-meter Himalayan ranges, which include the tallest peaks of Mt. Everest, Cho Oya, Lhotse Makalu, and Ngozumpa Glacier, the largest glacier in Nepal. The view of the beautiful ice edge between Gyachung (2922m) and Cho Oyu, located in the Khumbu region, is one of the trek's most notable features.

The Sagarmatha National Park's beautiful scenery and wildlife, Gokyo Valley's natural beauty and sublime setting, and the prospect of Gokyo Ri's spectacular and essentially unrivalled panoramic views of Everest, Lhotse, Makalu, Cho Oyu, and a host of other Himalayan giants are just a few of the rewards of the Gokyo Valley Trek (5360m). You travel through a blossoming rhododendron and pine forest toward Dole as you approach the trek to the Gokyo Valley with an opportunity to encounter Musk Deer.
Highlights
Welcoming Gokyo village
The region's five emerald-green lakes.
Gokyo Ri-the viewpoint of the breathtaking mountain range.
Between Cho Oyu and Gyachung, in the Khumbu region, is a vast ice ridge.
Largest ice glacier in the world-Ngozumpa glacier
Trek Facts
Altitude Range: 1400m-5357m
Duration: 12 Days
Trek Difficulty: Difficult
Accommodation: Teahouse
Best Season: March-May and October-November
Makalu Base Camp Trek
The Makalu Base Camp walk is a great option for those who enjoy the outdoors and wish to see a range of landscapes, cultures, and unusual views of some of the highest mountains in the world, including Everest. The rarely viewed Kangshung face of Everest, as well as Lhotse, Chamlang, and Kanchenjunga in the far east, are all magnificently seen from Makalu Base Camp.

The path leading to the base of the fifth-highest mountain in the world passes through the untamed wilderness of Makalu Barun National Park, which is renowned for its exceptional natural beauty and a wide variety of flora and animals.

The most well-liked trekking location for lone hikers is this lonely and wilderness journey to Makalu Base Camp, which offers a rare chance to discover the magnificent Himalayas, high-altitude terrains, and snow-covered vistas. You may get a breathtaking perspective of some of the highest Himalayan peaks, including Everest (8,848 meters), Lhotse (8,516 meters), Chamlang (7,319 meters), and Baruntse (7,129 meters), from a vantage point above base camp. There are 3,000 different varieties of flowering plants, 440 different bird species, and 75 different kinds of mammals in the Makalu Barun National Park, including the snow leopard, red panda, musk deer, wild pig, wild yak, and Himalayan Thar.


Highlights
Makalu Barun National Park
Secluded and undeveloped trekking location
Granite cliffs, hanging glaciers, and waterfalls
The mountain's eastern face-the Kangshung face
Rare Nepali wildlife-Red Panda
Trek Facts


Altitude Range: 1400m-5250m
Duration: 19 Days
Trek Difficulty: Difficult
Accommodation: Teahouse
Best Season: March-May and October-November
Ghorepani Poon Hill Trek
A traditional Himalayan trek in the Annapurna region is the Ghorepani Poon hill trek. The Poon Hill walk is perhaps one of the simplest in the Annapurna Sanctuary, which is why it is becoming more and more well-liked. There is no need to worry about getting lost, not being able to find a place to stay or eat because the journey can be completed in 3 or 4 days, the route is clearly defined, and there are several guesthouses and restaurants along the way, and quite a few people. As the walk passes through a rhododendron woodland, terraced hills, paddy fields, and lush foliage, hikers will get a strong impression of this area. Equally delightful is the friendly welcome from the nearby Gurung and Magar villages.

You can reach one of Nepal's most well-known views of the Annapurna range via this quick trek. Every turn offers a breathtaking glimpse of the tall mountains, whose entire horizons will be visible to you when you reach the highest points of your walk. The moderately priced Ghorepani Poon hill walk is easy to moderately strenuous and is ideal for family outings. The maximum elevation is 3,210 meters, thus there is little chance of getting altitude sickness. It requires a reasonable degree of fitness to accomplish.
Highlights

Called Photographer's Paradise
Amazing sunrise views of Annapurna
Route of the ancient salt trade
Various landscape
Dense rhododendron and oak woods
Beautiful Tamang and Gurung rural settlement
Trek Facts
Altitude Range: 1400m-3210m
Duration: | 3 | 5 | 7 | Days (multiple options)
Trek Difficulty: Easy
Accommodation: Teahouse
Best Season: March-May and October-November
Mardi Himal Trek
When it comes to trekking in the Annapurna Region, the Mardi Himal Trek is one of the best-kept secrets. The Mardi Himal Trekking excursion brings you to the Mardi Himal base camp, which is situated between Machhapuchhre, also known as Fish Tail Mountain, and Mardi Himal. In the Annapurna region, the Mardi Himal Trek is a short, recently opened, moderate trek.

As you get up and personal with Annapurna South, Hiunchuli, Machhapuchhre, Gangapurna, Annapurna I, and Mardi Himal, you will experience a breathtakingly spectacular journey that takes you through old rhododendron woods to what feels like the face of the mountains themselves.
Few hikers travel to the Mardi Himal Base Camp, which is ideally situated at the foot of the Mardi Himal and Mount Machapuchhre, also known as the "Fish Tail" mountain in the Annapurna region. After a survey by the Annapurna Conservation Area Project, National Trust for Nature Conservation, and Trekking Agencies Association of Nepal (TAAN), the Mardi Himal base camp opened in 2012. (ACAP).


Highlights
Mardi Himal Base Camp and High Camp
Excellent views of Mardi Himal, Fishtail, Annapurna, and Himchuli peaks in the Himalayas
Beautiful hill and mountain scenery
Over the hills are several villages.
Treks Facts
Altitude Range: 1400m-4250m
Duration: 7 Days
Trek Difficulty: Easy
Accommodation: Teahouse
Best Season: March-May and September-December
MESSAGE FROM SNOWYDREAMWORLD

We give 100% effort to this blog. we try our best to give you information about this blog. so, I hope you like this blog and get more information about Top 12 Trekking in Nepal. If you like this blog you can share this blog with your friends. You can see our other blog also. We have been organizing a lot of adventure activities like Trekking in Nepal, Nepal Peak Climbing, Expedition in Nepal, Rock climbing and many more.






---
---