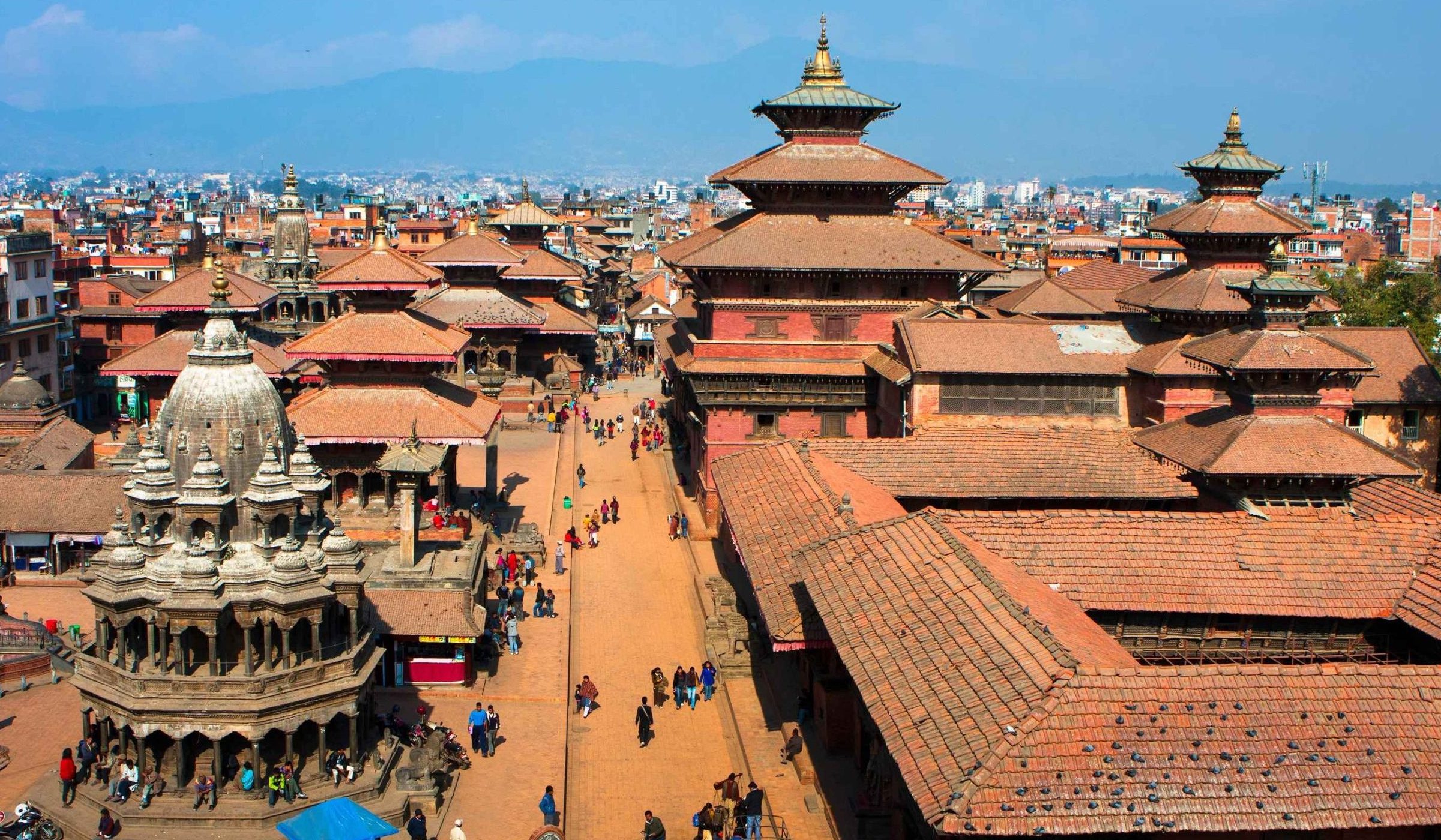 The top tourist destinations in Kathmandu valley:
In Kathmandu, these are the top places to visit:
Site of World Heritage Pashupatinath:
The Pashupati region is regarded by Hindus as one of the most important locations for pilgrimage. Thousands of worshipers visit Pashupatinath every day, coming from every part of the country and overseas. Due to the vastly increased number of visitors during special occasions like Navratri, Mahashivaratri (Fantastic evening of Lord vishnu), Teej Women Fasting Festival Centres (Thread Festival), Grahan the day that marks the supermoon & Purnima (a day of the full moon), this same entire atmosphere takes on a joyful and celebratory tone. The temple is well known for its stunning pagoda design. Hindus constitute the vast majority the visitors to a temple grounds. The temple is open to non-Hindu visitors and is located across the Bagmati River.
Time For The Tour – One to Two hrs.
Swayambhunath Temple:
Swayambhunath is a magnificent historical holy structure that is situated in the heart of Kathmandu. It serves as the religious hub for both Buddhists and Hindus. A great place to learn more Buddhist culture is the Swayambhunath Temple. It is the best gompa as a result and a popular tourist destination. Here, you'll encounter entirely distinct emotions and energies. There are several stores that sell a variety of goods, including daily necessities and food for Buddhists. Monkeys are running all over the temple. One of Kathmandu's top locations for a bird's-eye perspective of the city center is here. A sizable temple with a steep ascent to the highest pinnacle.
Time For The Tour – One to Two hrs.
Changu Narayan Temple:
The original Changu Narayan Temple was constructed in the Licchhavi Period in the fifth century. It underwent restoration in 1702 following a major fire. Lord Vishnu in his Narayan incarnation is revered in the double-roofed Changu Narayan shrine. The shrine has ten Narayan avatars on exhibit. The entrance fee to Changu Narayan's grounds is Rs 300 for each person. Beyond its statues and sculptures, Changu Narayan is renowned for many other things. It is renowned for producing exquisite wooden, stone, & metals crafts. Real works of art make all of the temple and its surrounds. The community is nice and would benefit from additional money from tourists, despite the fact that the temple isn't really particularly gorgeous.
Time For The Tour – One to Two hrs.
Nepal Himalayan Yoga Association:
At Thankot, Kathmandu, Chandragiri Hills Ltd., a hospitality company, runs a cable car, restaurants, a bar, a conference center, and branded shops. Its forthcoming attractions include an amusement park, a boutique hotel, paragliding, ziplining, and more. The instructor training course, yoga vacation, six cleaning acts, song bowl training for teachers, reiki treatment, and other services are offered by the Himalaya Yoga Organization Nepal.
Landscape of Dreams:
The Himalayan Yoga Association of Nepal offers a teacher education course, yoga retreats, six-cleansing acts, speaking bowl teaching practice, reiki healing, and other services. The flower of dreams is a historical neoclassical garden in the middle of kathmandu nepal the gardens layout is quite reminiscent of formal european gardens with paved surrounding walkways pavilions trellises and different planting areas interspersed it is also enclosed by an underground flower garden with a sizable pond in the middle it is an architecture environment that invites the visitor to wander and explore the gardens riches from numerous angles.
Kathmandu Durbar Square:
This lively town center, in addition to where Nepali kings are installed, is dotted with monuments, temples, & wandering animals. an exquisite historical site including temples, a museums, and a former palace. The entrance charge for foreigners is 1,000 Nepali rupees. Still a pleasant spot to explore and take in the ambiance, Kathmandu Durbar Square. It is also a UNESCO World Historic Site. This ancient palace is in the heart of the city. It includes both the interior and the exterior of the temple a substantial royal residence as well as other temples first from 15th towards the 18th centuries.
Time For The Tour – Three to four hrs.
Bhaktapur Durbar Square:
If you're looking to find out about the city's extensive history, Nepal is a fantastic destination to explore. A number of interesting structures and monuments may be seen in this ancient medieval town. Traditional structures that revitalize the nation's past have a significant impact. Intriguing and distinctive structures are the temples. One of the two durbar squares inside the Kathmandu Valley, this is a must-see for all visitors to Nepal.
Time For The Tour – Three to four hrs.
Patan Durbar Square:
One of the three biggest squares in the Kathmandu Valley is one of the UNESCO World Heritage Sites: Patan Durbar Square. You should visit this location to appreciate its magnificence, architecture, historical, and cultural significance. One may see temples, monuments, neighborhoods, and a great number of other structures in this area. The most well-known aspect of it is its artistic past. The oldest Buddhist city in the entire world, most certainly. Another one name for Patan is Lalitpur.
Time For The Tour – Three to four hrs.
Location of the World Heritage, Boudhanath Stupa:
The most popular tourist destination in Kathmandu is indeed the Bouddhanath stupa. Near the Stupa, there are many Tibetan residents. Also, it is a revered location, particularly among Buddhist. One of Nepal's most well-known world heritage sites is this one. Bouddhanath Personal Sightseeing Excursion Tours are available through Breakfree Holidays. The stupa has a diameter of 100 meters. In addition to being the biggest stupa in South Asia, it is also the biggest stupa in Nepal. Its height is 36 meters. The stupa is filled with numerous structures, each of which is unique in some way. From the ninth century AD, Tibetans have been drawn to the stupa.
Time For The Tour – One to Two hrs.
Visitors must pay Nrs. Two hundred fifty(for foreign nationals), NRs. Fifty (of SAARC nationals), and NRs. Two hundred fifty (for Chinese nationals) each person (children under 10 are admitted free) as entry fee to the Bouddhanath.
Chandragiri Cable Car Tour in Kathmandu, Nepal, on Your Own Time:
The Chandragiri Cable Car, which was inaugurated in 2016, is Nepal's simplest means of mountain climbing. The journey up is thrilling, and when you reach the top you can see panoramic vistas of Kathmandu as well as the Himalayas outside. You won't have to bother about calling a cab or catching a bus since you'll be fetched up from your hotel for this hassle-free tour. At the summit, savor lunch while taking in the scenery.
Time For The Tour – Four to five hrs.
The day tour to Bhaktapur & Nagarkot:
The attractions of the long-gone independent kingdom outside of Kathmandu as well as breathtaking views from the a Himalayan hill station are covered on this personal tour to Bhaktapur and Nagarkot, which is perfect for history and environment buffs. On clear days, one can see all the up to Mt. Everest and the beautifully preserved Durbar Square in Bhaktapur. In addition to comfortable shaped transportation from your hotel in Kathmandu, tours also include your personal guide, free time for shopping, and admission to local attractions. It should be noted that mountain vistas from Nagarkot are only accessible during clear, cloudless weather.
Time For The Tour – Five to seven hrs.
Monastery of Kopan:
This monastery, which houses dozens of monks and nuns and provides meditation classes all year long. Kopan Monastery has recently gained popularity as a tourist and local hangout spot in Kathmandu. From 10 Am till 4 PM on Saturdays, it frequently gets hundreds of people. On some other times of the week, the monastery is closed to the public. This monastery, which houses hundreds of nuns and monks and provides meditation classes all year long.
Kirtipur:
Located around 30 minutes away, atop a ridge, 8 kilometers south in Kathmandu. An old Newar community, Kirtipur is a small hill village with cobbled lanes, characteristic red-brick buildings with roof, and temple squares. A view you are unlikely to miss, it is an adventure in and of itself, is the antique traditional Newari architecture blending with the modern. Kirtipur is a lively town that is home to stunning architecture as well as a number of cultural events that are known as Jatras in Nepali. The two best known Jatras occur in August and Indrayani Jatra throughout the November and December months.
Most Popular Attractions in Kirtipur:
Buddhist Studies at Kagyu Institute
The Chilancho Bahal
Trek with Mountain Guide
The Jal Binayak Temple
Temple of Uma Maheshwar
---
---