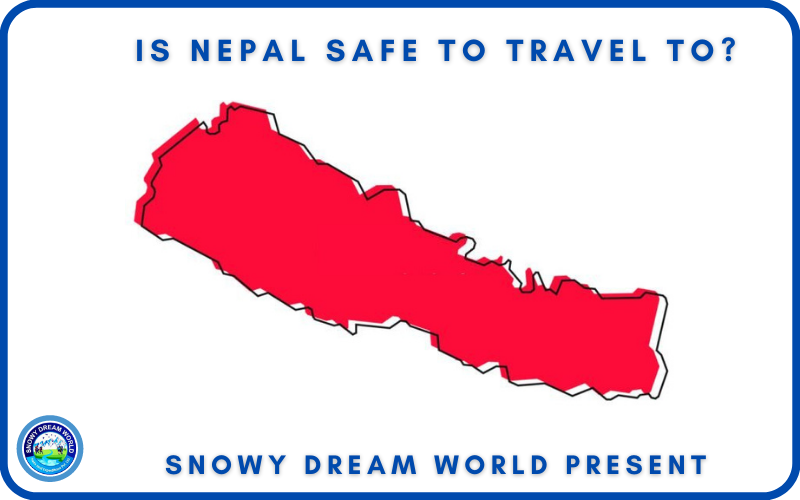 Is Nepal Safe to Travel to? The most often asked question. Today, we're going to answer all of your questions about this. In this blog, you will know about the real facts of Nepal and knowing about is really Nepal is safe or not.

COMING UP:
Information about Nepal
How does Nepal compare?
Is Nepal a safe country? ( Our Takes)
Is Nepalese Friendly Country?
Is Nepal Safe to Travel Alone?
How are solo travellers treated in Nepal?
Is Nepal safe for female Travellers?
How safe to travel in Nepal for families?
Road Safety in Nepal
How safe is Nepal travel insurance?
Effects of Coronavirus in Nepal
Is it safe to Travel to Nepal in coronavirus?
Is Nepal safe to travel now?
Is public transportation in Nepal safe after coronavirus?
What should I avoid in Nepal?
Warning and Danger in Nepal
Things to do in Nepal
Top Safety Tips for Travelling to Nepal
Reason for choosing Snowy Dream World?
Snowy Dream World Message
Information about Nepal:
Nepal is a beautiful monarchy wedged between China and India in the Himalayas. It is the safest country for tourists because of the Nepalese people's high regard for them and their kind character. They come to visit Nepal to enjoy the gorgeous scenery and the friendly nature of the area.
Nepal is diversified in all aspects, including geography, ethnicity, tradition, and religion, resulting in a diverse culture. In different sections of the country, we can find a different spin. Nepal's culture and traditions are a result of the country's ethnicity, faiths, values, and beliefs, as well as tribal and social groups.
Nepalese people have the best hospitality towards tourists. Because "Atithi Devo Bhava" (a Sanskrit term) is a Nepalese proverb that means "the visitor is God". Nepal will continue to be a safe and respected country in the future.
How does Nepal compare?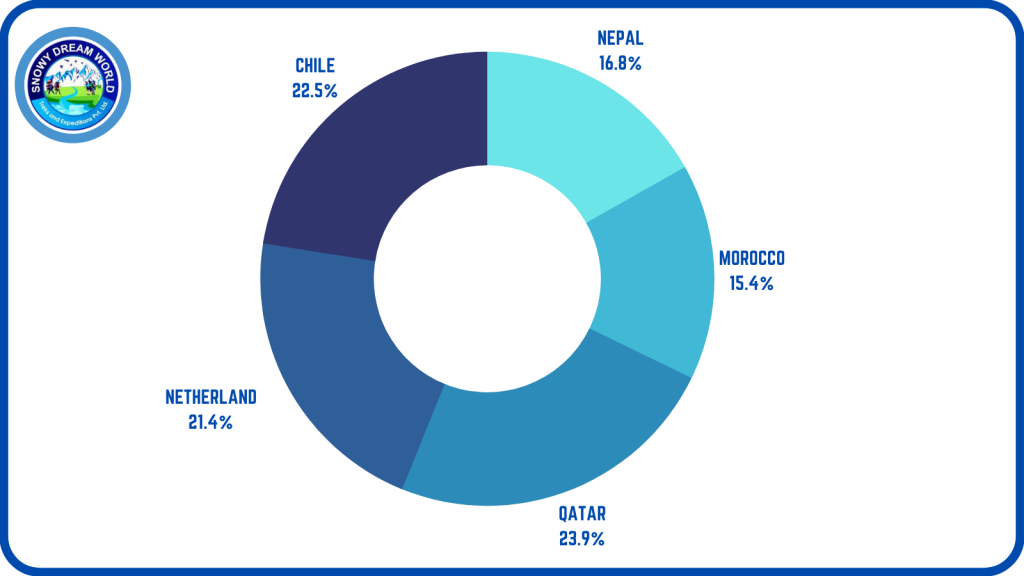 Is Nepal a Safe Country? (Our Takes)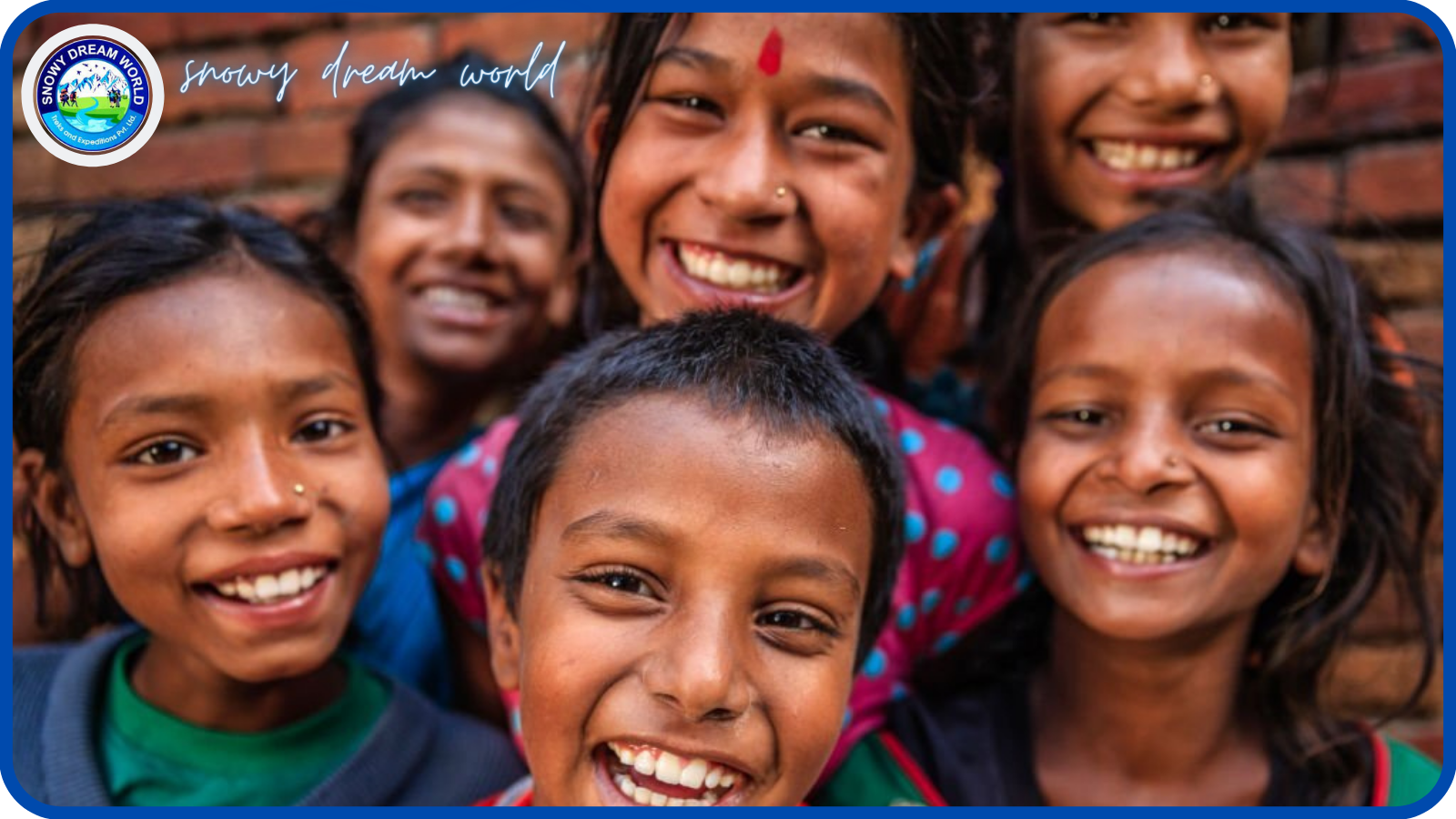 In general, Nepal is a safe place to visit, and its people are noted for their warmth and kindness toward tourists and visitors. But, Nepal is not always the safest country. There have also been natural disasters sometimes.
For Example:
Earthquakes are a genuine possibility here, and they can be destructive.
Due to the heavy rainfall, there may be flooding and large areas of land are being flushed away
Air pollution is also a factor that has an impact on your health.
Blizzards can bury entire populations and strand hikers.
However, when it comes to the human factor, Nepalese people are warm and hospitable. Serious crime is nearly unheard of, so you'll mostly just have to keep an eye out for pickpockets and beggars. So it may be a good decision to explore Nepal for tourist.
Is Nepal Friendly Country?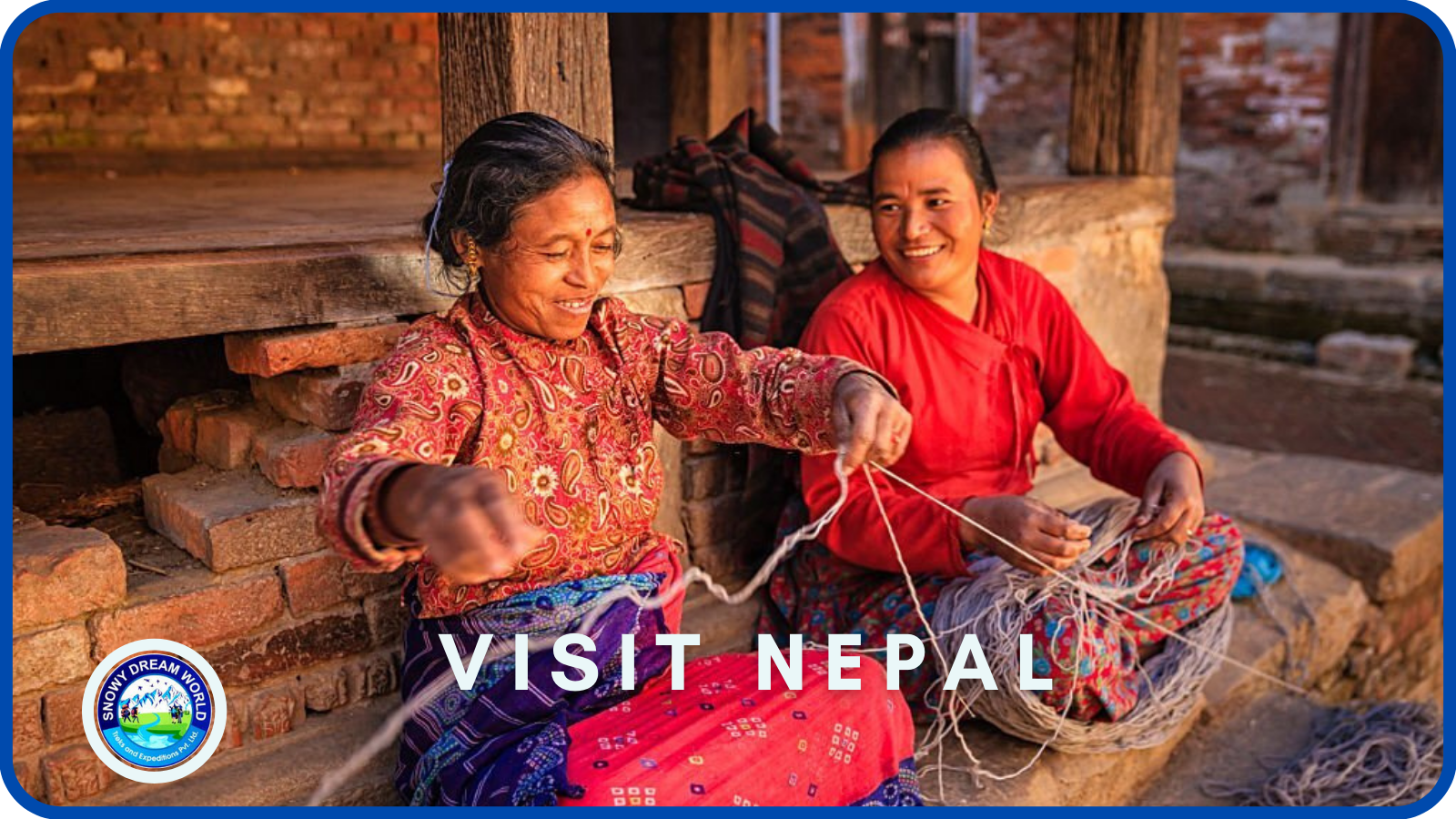 Nepal has always maintained a non-aligned stance and has amicable relations with its neighbours as well as practically all of the world's major powers. To recap, Nepal is a family-friendly location for ambitious tourists who understand and are prepared to face the challenges head-on.
Those that succeed will almost certainly be rewarded with a rich and beautiful experience. To begin with, Nepalis are kind, pleasant people who are proud of their traditions, religion, music, and culture. They hold visitors to their country in high regard; every Nepali population knows the expression "Guests equals God."
Is Nepal Safe to Travel Alone?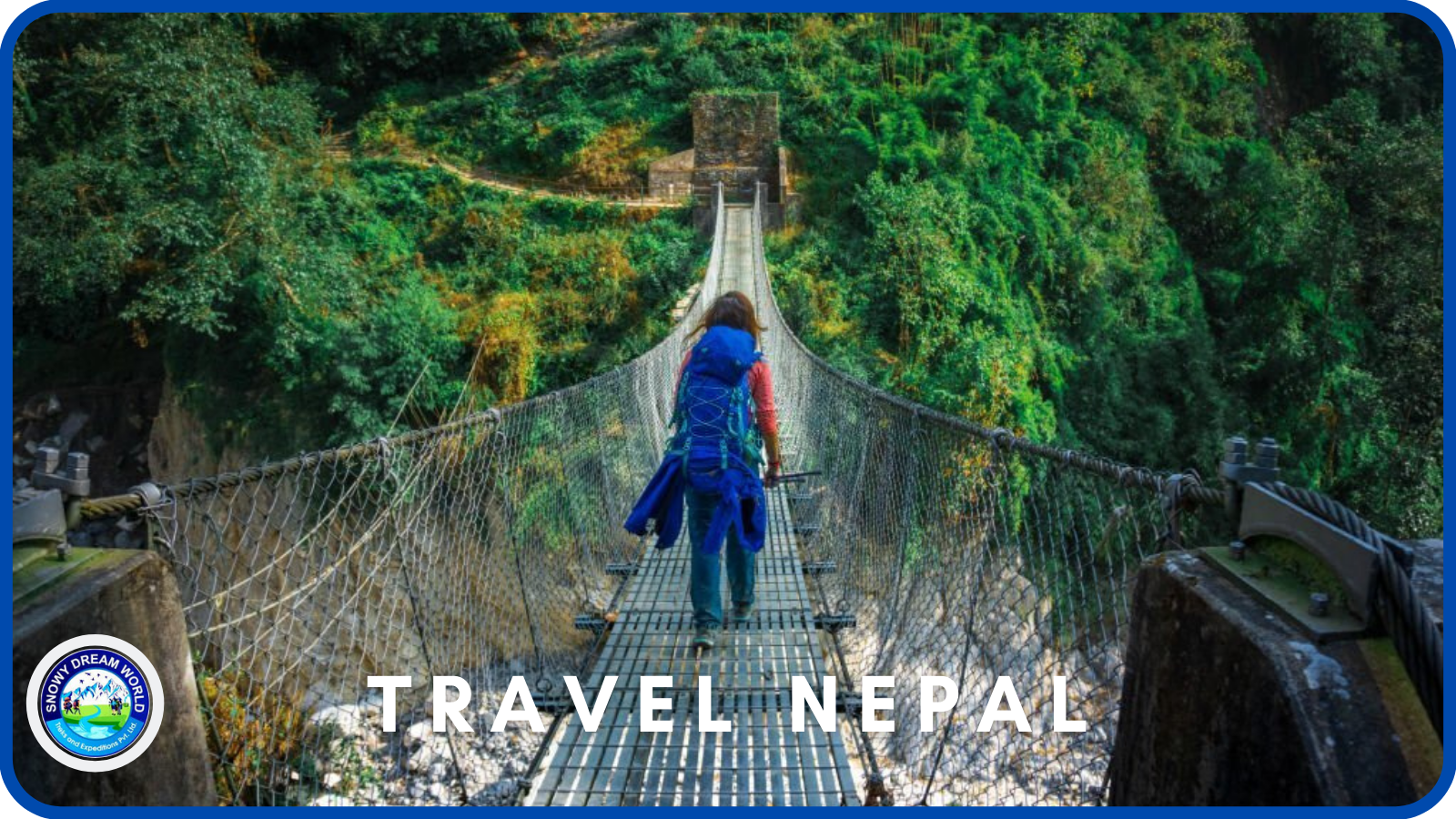 Generally speaking, Nepal is safe for solo travel but not completely safe. Many tourists loved to visit Nepal due to the unique culture and tradition of Nepal and the open nature of the Nepal population. There are many places to travel alone in Nepal. Like Adventurous places, Yoga and Meditation or just peaceful places like Pokhara, Daman and many more. If a traveller wants to hang in some religious place like Muktinath Temple, Mankamana temple and many places are there. But in my opinion, it is better to have friends while visit Nepal.
How are solo travellers treated in Nepal?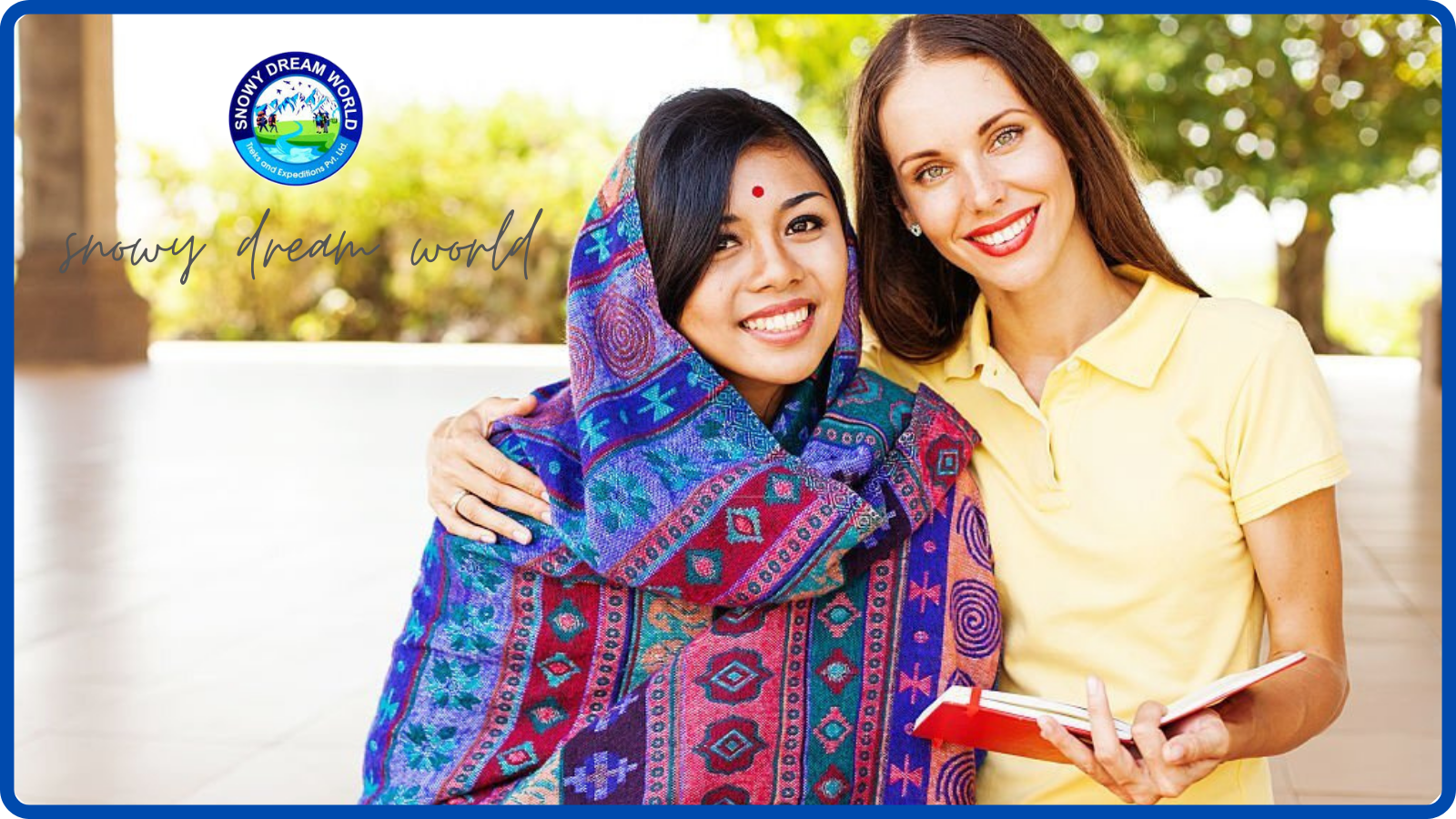 Solo travellers are treated as if they were gods. They will not be discriminated against and will not be charged an additional fee for the room. Nepalese people treat visitors like long-lost friends.
Because Nepalese are very sociable, you can make friends easily and quickly. You can go to a bar where you can find enjoyment and relaxation. You can have some meals while listening to live music at the pub. In Nepal, there are numerous tourist attractions such as bars, restaurants, and other establishments.
So, this is how solo travellers are treated in Nepal.
Is Nepal safe for Female Travellers?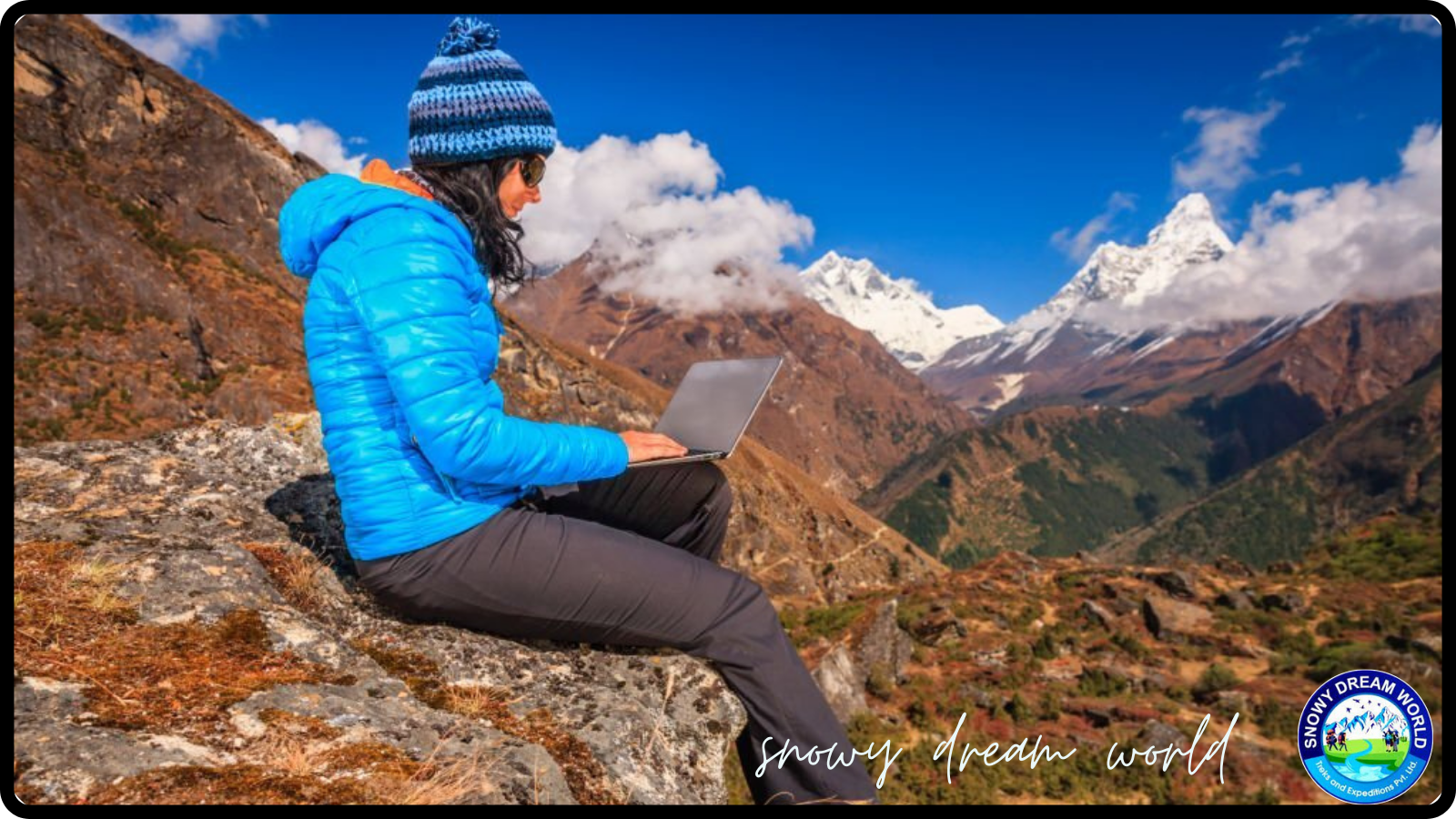 Nepal is a perfectly safe destination for female travellers alone. You can go trekking, mountaineering, or simply travelling around Nepal without fear of being attacked. You will be enchanted by the Nepalese people's remarkable warmth, as well as the country's rich culture and natural beauty.
Everyone can visit Nepal at any time of year because it is generally safe. To be entirely safe, all passengers must take basic safety precautions, just as they must anywhere else on the globe. From a social, cultural, political, economic, religious, and another perspective, Nepal is a democratic country that is safe to visit.
How safe to travel in Nepal for families?

Nepal is also suitable for families too. In Nepal, there are also places to visit with families so u can't get bored when you are in Nepal. You can choose tours in Nepal with families, that is also a great idea.
Nepal is a family-friendly location for ambitious tourists who understand and are prepared to face the obstacles head-on. Those that succeed will almost certainly be rewarded with a rich and beautiful experience.
Road Safety in Nepal

Road protection in Nepal is ideal, but even half of the roads are too risky. In Nepal, Kathmandu has pretty good roads for getting around, but every other district has risky roads. Due to the negative situation in Nepal, many people are dying while falling from buses.
In addition to apparent measures such as road development such as road widening, construction of overpasses, provision of pedestrian crossings, right-hand traffic indicators, lighting fixtures, and many more, there are several elements of road protection that they want to see taken into account for the development of roads in Nepal.
The need of the times is to adapt and modernize the roads of Nepal.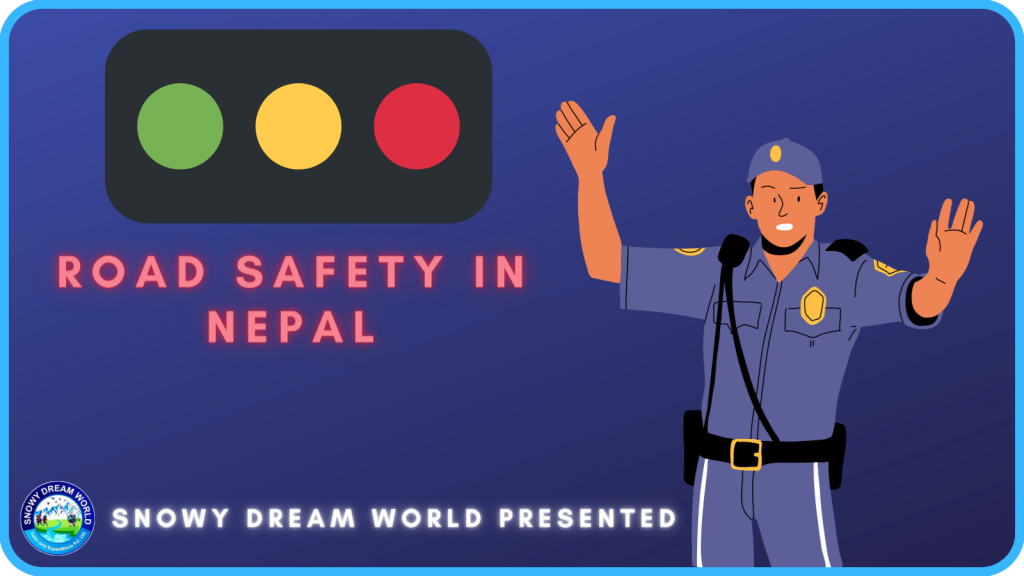 How safe is Nepal travel insurance?

Nepal has a difficult geographical location. When travelling here, it's critical to have comprehensive insurance coverage in place so that you can cover the cost of any unexpected assistance.
Things that you should follow:
If you become ill or have a medical condition, your insurance will cover you.
Check to see if your insurance covers helicopter rescues in distant areas. It's also crucial that the type of helicopter you're covered for isn't specified, because you might not have a choice if you're in a hurry.
Earthquakes are not unheard of in this area, so it would also be worth checking if you are covered for any injury or loss of property in the unlikely event of an emergency.
Considering bad weather can cause delays or cancellations of flights (both international and domestic), it's a wise investment to have a policy that covers flight disruptions and the fees associated with them.
Check to discover if your policy covers private hospital treatment; the service provided in these settings will be of higher quality and may provide you with more peace of mind.
Effects of Coronavirus in Nepal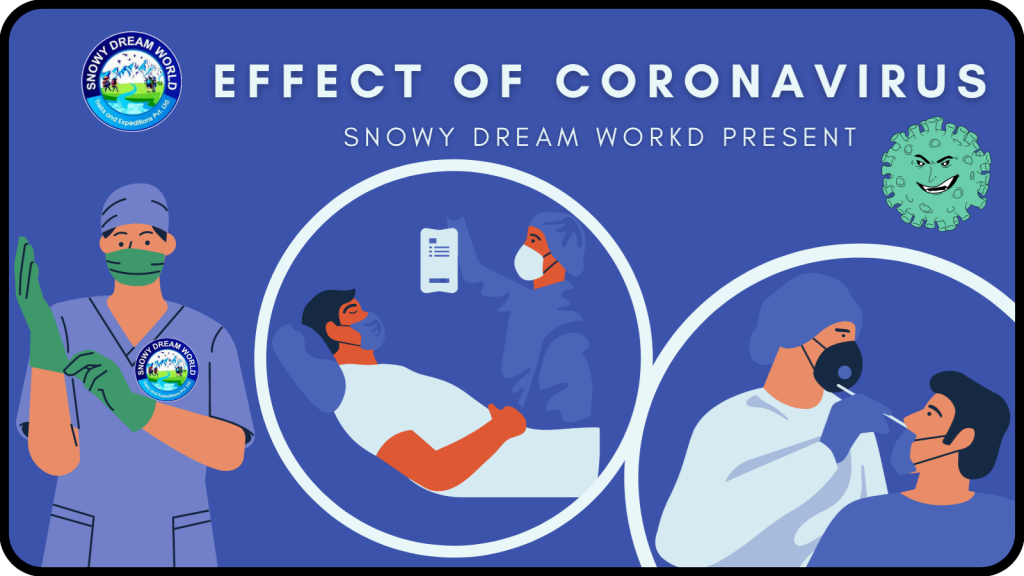 As we know, the coronavirus affects the whole world. The corona also impacts Nepal. Many people have died, and many people have also lost loved ones and relatives. We had a bad time. There have been many food crises and higher prices on many foods. And in the field of travel, tourists can also visit the gang in another country. Many travel agencies have been closed due to corona.
All flights and transport were closed during this period. The effects of the coronavirus in Nepal are many. Now the coronavirus is healing, which means we are not exempt from it.
We should have some precautions in this regard. We must wear a mask and sanitize our hands after and before eating or doing anything else. Now tourists come to Nepal with their own precautions. So you can also visit Nepal with precautions.

Is it safe to Travel to Nepal in coronavirus?
No, it is unsafe to travel to Nepal in coronavirus. In Nepal, coronavirus has been most transferring day by day. During this situation, you're higher to not returning to Nepal. There's conjointly a restriction in Nepal for tourist. You'll be able to travel to Nepal next time, as a result, it's going to be dangerous to you. Coronavirus can attack you simply if you are doing precautions in Nepal.
Is Nepal safe to travel now?
The problem has been brought under control. All of the industries are now up and operating. And travellers are flocking to Nepal in increasing numbers, but with caution.
The coronavirus is now affecting a smaller percentage of the population. Everything is back to normal now. All of the travel agencies are open and operating.
Is public transportation in Nepal safe after coronavirus?
When the world was struck by the coronavirus, public transit was the most deadly mode of transportation. Because the coronavirus is spread by crowds, there are also crowds on public transit.
Because many individuals use public transportation to get from one location to another, there may be a high risk of coronavirus. However, there is good news: public transit is now widely available and many people use it. So, if you wish to visit Nepal, you should take precautions.
What should I avoid in Nepal?

Don't give money or gifts to Nepalese people with your left hand.
Yaks must be avoided.
The sandle should always be prohibited in religious settings.
Avoid leather things in religious places
Prohibited to throw garbage in anywhere
Avoid left hand while the religious place
Strictly avoid photographs in a religious place
Kissing and Hugging looks weird
Warning and Danger in Nepal

Pickpockets risk
Natural disaster risk
Mugging risk
Scam risk
Transportation risk
Smuggling risk
Things to do in Nepal
Nepal is a free country where visitors are welcome to explore the country. As a result, there are several things to do in Nepal, which are listed below:
For more, you can visit Tours in Nepal. It will be the best idea for choosing Snowydreamworld for this tour.
Top Safety Tips for Traveling to Nepal

Must need to know when travelling to Nepal:
Trekking safety
Health safety
Crime safety
Transportation safety
Religious safety
Message from Snowy Dream World
We give our 100% effort to make this blog. If you follow and know these rules while travelling in Nepal you will have the best journey. If this blog is really helpful for you then you can share this blog with your friends and family to visit Nepal. Also not to forget comment on it. Hope you like this blog. So what do you think about us? If you think yes, then you can CONTACT US
To keep in touch with us, Our social media handles:
"IF NEPAL DOESN'T BRING A SMILE TO YOUR FACE EVERY SINGLE DAY, YOU'RE LOST A CAUSE "

JACK WITTS
Table Of Contents
---
---