February 13, 2019
TOP 12 BEST TREKS IN NEPAL
With eight of the top ten highest summits in the world and some of the most beautiful landscapes which are only reachable on foot, trekking in Nepal is one of the unique experiences of Asia.
Trekking is the most popular activity in Nepal, and travellers will be bombarded on the streets of Kathmandu and the trekking hub, Pokhara, with guides, organised tours and gear for sale or rent. The huge variety of options allows for people of many ages and capabilities to attempt a trek in the country. While you could spend a year planning an expedition to wild and lofty places that few would dare attempt, you could also arrive in Kathmandu with no plans and be on the trail in a matter of days.
Despite what many may perceive, trekking in Nepal is not necessarily wandering alone through an uncharted wilderness. As they walk along the well-marked trekking paths, travellers will often discover quite the opposite; hundreds of locals passing through each day as they haul food, water and other odd necessities back to their tiny villages, along with dozens of fellow trekkers. The regularly-spaced villages and teahouses allow trekkers good opportunities to rest and recover, either for a few minutes or the night. The strong culture and unreserved friendliness of the Nepalese people can also be witnessed as one traverses the hill tracks. We have tried to list the Top 12 Best Treks in Nepal as:-
10. Chisapani Nagarkot Dhulikhel Trek

11. Dhampus, Naudanda & Sarankot Trek
Everest Base Camp Trek is one of special and the mostly visited trek in Nepal including Kalapatthar climbing (5545 m). The Trek provides the stunning view of four world's six tallest tops in Everest region including Holy lake Gokyo. The fascinating view on Mt. Everest, Lhotse, Cho oyu, Makalu and enjoy the stunning Panoramic view of more than 100 snowy capped mountains. The trekking trails from Shivalaya is above 4000 meters. So, acute altitude sickness will be the serious problem. Thus, It is necessary to slow rise and take the suggested rest day (acclimatization rest) to prevent from acute altitude sickness.
Everest Base Camp Trek begins from Kathmandu to Lukla flight and via Namche Bazaar and goes into Khumbu region.From Namche the trek heads upward through colorful Sherpa villages along the Dudh Kosi River. Terraced rice fields and rhododendron forests eventually turn into hardened landscapes of rock and ice. On the approach to Everest Base Camp is the final outpost of Gorak Shep; there are no teahouses at Everest Base Camp so trekkers can either day hike from Gorak Shep or bring camping gear. The scramble to nearby Kala Patthar (5,545 m; 18,192 ft) offers a panorama of Everest, Lhotse, and Nuptse that bests the views from base camp itself. The main Everest Base Camp trail is an up-and-back route, meaning that you hike down the same trail you hiked up.
Everest Base Camp is Nepal's most popular trek with upward of 30,000 trekkers per year and 10,000 per month during peak season (these numbers are from before the 2015 earthquake and reliable information since then unfortunately is not available). An upside to the number of trekkers is a well worn trail and facilities are as good as anywhere in Nepal. For those seeking to get off the beaten path, side trips up the Gokyo Valley and Chukhung Valley will greatly enhance the trip. SoluKhumbu is the habitat of the Sherpa people who have well renowned for the skilled-mountain guides. The trekking gives you brilliant experienced lifestyles and cultures of Sherpa and Bhotes. Trekking to Everest Base Camp, gives the awesome experiences of with beautiful view and red rhododendron forests.
Facts About Everest Base Camp Trek
Max Elevation: 5545m
Time Duration: 14 Days
Price: $1250 USD
Best Season: mon soon season

Know more: Everest Base Camp Trek
Everest Panorama View trek is truly a standout amongst the most pleasing trekking destinations in the Khumbu region (Everest region) of Nepal which initiates from Kathmandu with a short and grand mountain trip to Lukla, Lukla is the gateway to Everest region. The Everest Panorama view trek pursues to Dudkosi River valley into Sagarmatha National park, passing dazzling rhododendron blooms, Buddhist religious community, Mani walls and a variety of pine backwoods with vegetation.
Moreover, our trekking towards dazzling Sherpa town of Namche Bazar is exceptional, Namche Bazzar itself a standout amongst the most significant villages of Khumbu regions, it's a little wonderful village with remarkable mountains views on the Himalayas and it's where you will appreciate the interesting society and convention of local Sherpa individuals. Namche is notable as a capital of Everest region though you find a wide range of sorts of trading with verities of home item and Namche have many offices giving ATM services and quality trekking and climbing bits of equipment gears.
In Namche Bazaar, we essentially take an acclimatization day for our journey, subsequent to having rest day in Namche, than we climb towards our goal for next couple of days experiences the Tengboche which is well-famous religious community situated at 4035m, the most highest monastery in Khumbu region, Khumjung and Khunde villages which are outstanding as twin Sherpa town of Khumbu area. The spot is the completely astounding spot to get the views on Everest (8848m), Lhotse (8516m), Nuptse (7861m), AmaDablam (6812m) Thamserku (6623m) and some more.
Everest Panorama view trek is one of the exciting short experience trekking destinations which can be fit for any sort of age groups; this trek is sincerely intended for travellers who wish to have a superb encounter of the powerful mountain while trekking in the Himalayas in a brief time frame with no difficulties. Come to explore now with us while trekking with Snowy Dream World will be most likely a stunning lifetime experience.
Facts About Panorama View Trek
Max Elevation: 4035 m
Time Duration: 11 Days
Price: $1050 USD
Best Season: March – June & Sept – December.
Know More: Everest Panorama View Trek
Annapurna Base Camp Trek is one of the extremely prominent trekking trails in Annapurna region which is also called Annapurna sanctuary Trek. Annapurna trek (Sanctuary trek) is the most famous and easy trekking route of Annapurna region. It is incredibly surrounded by biodiversity of its flora and fauna, unique cultures and tradition of the local people. You will be fascinating with the blooming Rhododendron forest on the way of your trip.
Annapurna Base Camp Trek is incredible trek for first time trekkers in Himalaya Nepal. The beautiful perspective on the scene is alluring in Annapurna area. It offers the best magnificent view on Annapurna I (8091m.), Gangapurna (7454m), Annapurna South (7273m.), Mt. Machhapuchre (fishtail) (6997m.). Its final destination is located at an altitude of 4130m(13,550ft) at Annapurna Base camp.
The best season for trekking Annapurna area is from Spring to May and September to December. This trek via of Poonhill which goes through Birethanti, Ghorepani and through the Gurung village called Chhomrong at the elevation of 2660m. The course is followed by Hinko cavern and through the Hiunchuli and Machhapuchhre peaks. The local people around the route is very friendly and adorable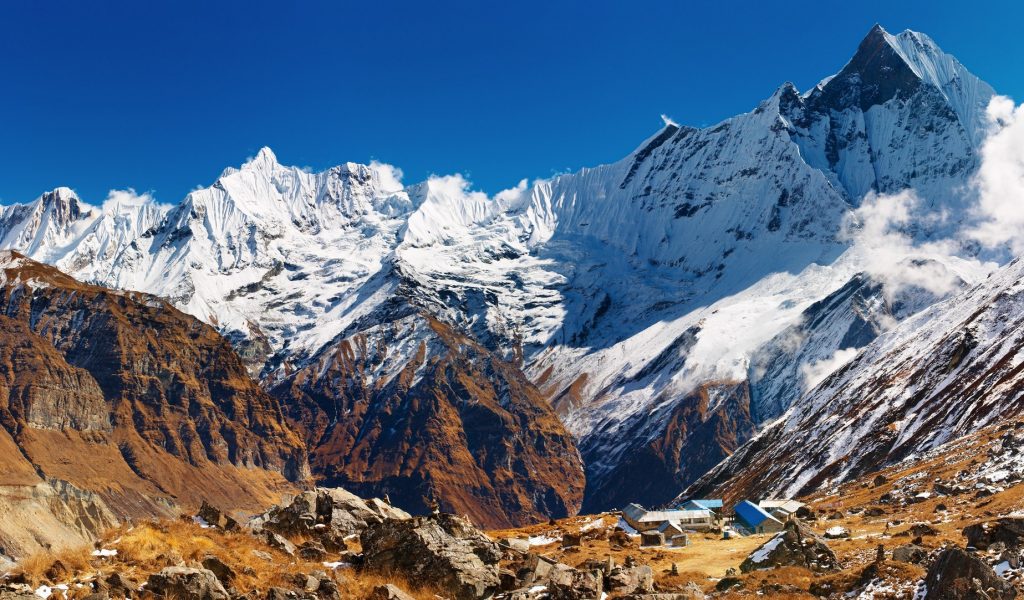 Facts about Annapurna Base Camp Trek
Max Elevation: 4130m
Time Duration: 14 Days
Price: $990USD
Best Season: October/November and March/April.
Know More: Annapurna Base Camp Trek
Annapurna Circuit Trek is also called Around Annapurna Trek is presumably the most popular adventurous trek in the world. Trek to Annapurna Circuit takes us around the whole Annapurna region achieving the highest elevation of (5,416m) at Thorong La Pass. The course goes through the distinctive small and lovely village having their own cultures and traditions, letting us to become familiar with the life of high Himalayas. Amazing Mountain views and delightful timberland provides the beauty to the trail.
Annapurna Circuit Trek offers us the opportunity to reach the world's deepest Kaligandaki gorge and colorful Rhododendron and Oak forests. The changing shade of splendid White Mountains during dawn and dusk is essentially great. Trek to Ghorepani Poonhill is another fascination of the excursion. Poonhill is well known for hypnotizing view on Sunrise and Sunset. Strolling over the suspension bridges and passing by means of high elevation passes makes your trek all the more energizing. The course offers the chance where one can meet the local population with old Tibetan culture and find out about their way of life, culture and traditions.
Annapurna Circuit Trek was opened to outside trekkers in 1977. From that time, it has been discovered as a best trekking route in Annapurna Region. The trek offers terrific perspectives on Mt. Annapurna alongside a few other world's highest Snowy peak including Mt. Manashlu, Machhapuchhre (Fishtail), Dhaulagiri and Himchuli. The most elevated height of this trek is Thorong La pass which achieves 5,416m. Incredible panoramic views with splendid snowy capped mountains can be the centre point of attraction from here.
The other fascination of the trek is Holy Temple of Hindus – Muktinath, where a large number of people groups makes pilgrims every year. It is trusted that if we worship Muktinath and take a bath in the 108 taps then our sins will be excused. Annapurna Circuit Trek is one of the bustling treks in Nepal. Grade of this trek has been classified as Moderate. Anybody having stable fitness condition and can stroll for around 6 hours daily can join the trek. This is peaceful long trek as the route goes around the entire Annapurna Area. We still have shorter trek around the ABC
Facts About Annapurna Circuit Trek
Max Elevation: 5416m. (Thorong La pass)
Time Duration: 20 Days
Price: $1150USD
Best Season: October/November and March/April
Know More: Annapurna Circuit Trek


The Ghorepani Poon Hill Trek is one of the popular easiest and perfect treks into the Annapurna region of Nepal. The Ghorepani Poon Hill, a renowned view for stunning mountains and sunrise. You can enjoy the breathtaking panoramic view of snowy Dream World, incredible mesmerizing view of the sunrise over the high mountains and best valley view. It also explores the incredible views of Mustang, Pokhara and more than 20 high mountains. This astonishing trek is reasonable for those individuals who have limited time but keen to observe the stunning panoramic views of snowy-capped mountains peaks and amazing magnificent views of splendid Himalayan ranges.
This pleasing trek route of the Ghorepani Poon Hill in Nepal starts with the beautiful Aerial breathtaking views from the flight (kathmandu to Pokhara) such as; Machhapuchhre, Dhaulagiri, Hunchuli, Annapurna and other stunning peaks. You will get a chance to explore the heavenly city on the stay of your Pokhara city. We will trek through the Colourful full-bloomed Rhododendron Forest and village with Unique cultures and traditions of Gurung community in Ghandruk and Magar community in Ulleri. To find more tours and treks, you can visit the LINK. If youn have anything to know from us, CONTACT US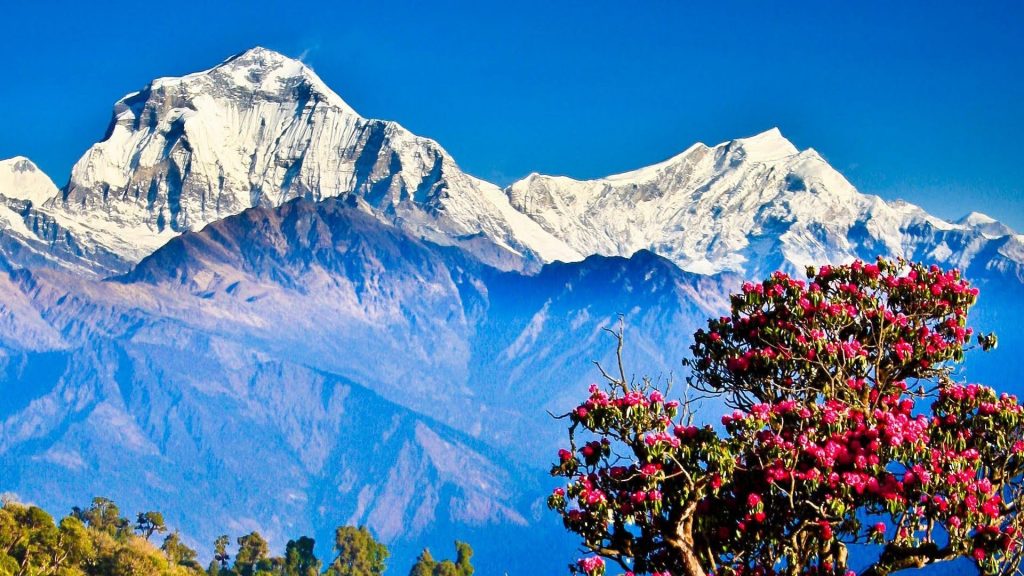 Facts About Ghorepani Poon Hill Trek
Max Elevation: 3210m (Poon Hill)
Time Duration: 8 Days
Price: $780USD
Best Season: October/November and March/April
Know More: Ghorepani Poon Hill Trek
Langtang Gosainkunda Trek is intended for the heavenly trek. It is in Rasuwa district as the outside of Langtang district. The track framed by Langtang National Park is our principle strolling way. The wilderness territory makes trouble in strolling. This gives us a mystical and exciting background. We can see the differing scene. Our principle goal of the trek is Gosaikunda Lake (blessed Lake of Nepal). All water goes through dazzling common spring water. Bathing in Gosaikunda Lake, our hallowed places are diminished. Till now, it is pursued said by our precursors. Leaving this our primary attractions are the most established religious communities, delightful scenes and nearby clans. Blends of every one of these things inspire us to such an extent. We get revived from our hang mind.
Langtang Gosainkunda Trek begins from Syaprubesi with a picturesque 7/8 hours drive from memorable city Kathmandu. It's a reasonable moderate trekking destination in Langtang Region without testing. Trail experiences the entrancing Tamang and Sherpa people group towns with stunning astonishing mountains views and verdure, passing many old religious communities, sanctuaries and normal towns en route than we have last climbing to Lauribinayak Pass (4,609 m/15,121 Ft), then we go continuously down and up and, passing couple of towns on the way in Helambu area than at long last we back to Kathmandu by transport from Chisopani.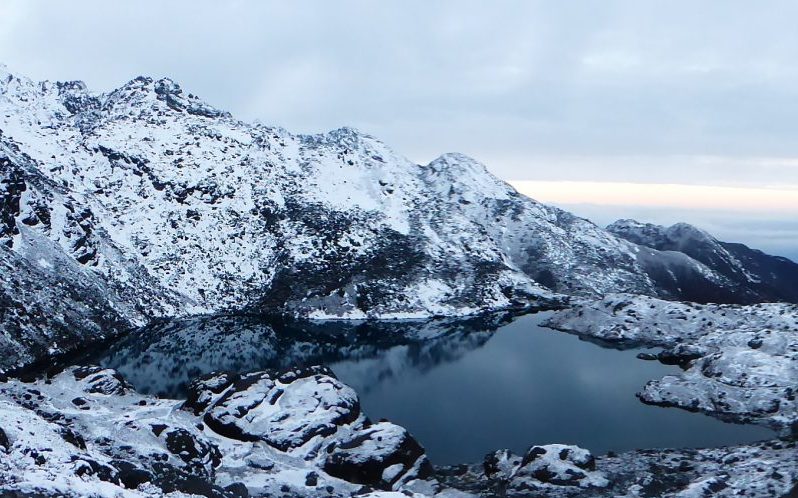 Facts About Langtang Gosaikunda Trek
Max Elevation: 4950m
Time Duration: 15 Days
Price: $950USD
Best Season: March – June & Sept – December.
Know More: Langtang Gosainkunda Trek
Ganesh Himal trek is an off the beaten trail situated in the focal eastern area of Nepal. It is named after the elephant-headed God of Good Fortune.
The top access to this trek is Shingla pass at 4200 m and Pansang La pass at 4100 m. The trail offers tremendous perspectives on Ganesh Himal (7406m), Langtang (7300m), Annapurna (8091m), Fishtail (6990m), Manaslu (8163m), Lamjung (6800m), Ganesh II, Ganesh III, Ganesh IV, Boudha Himal, and Hiunchuli.
The Trek area is brimming with rich vegetation diversity, for example, orchids, berries, ferns and Jasmine, oak, blue pine and rhododendron. There are 526 types of plants, 300 spices of bird and numerous amazing wild creatures. The trekking course passes by hot spring, profound canyon, lakes, waterfall and glaciers. Amid the trek you have the chance to observe an abundance of Nepali culture and customs of both Buddhist and Hindus.
Ganesh Himal Trek is an outdoors/camping trek. It very well may be done in various duration in a year. Best season for Ganesh Himal trek is February to May and August to December.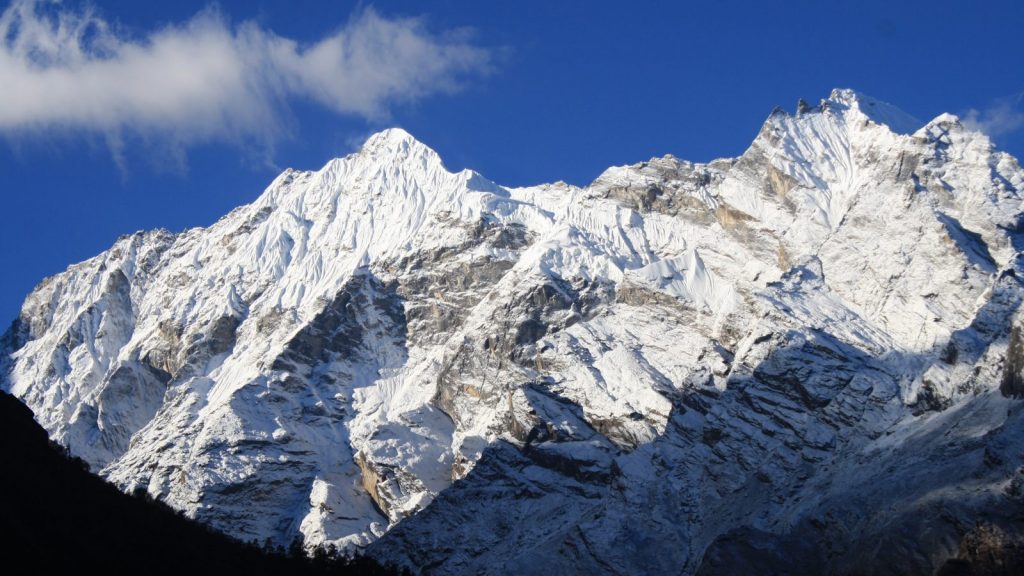 Facts About Ganesh Himal Trek
Max Elevation: 7,422 m
Time Duration: 17 Days
Price: $1050USD
Best Season: Spring and Autumn
Know more: Ganesh Himal Trek
Helambu Trek 7- Days, a short and beautiful trip around North East of Kathmandu valley edge, on the least trekked regions by western or remote voyagers, genuinely an intriguing nation strolls on ' Remote Region Trek' with splendid panorama of Ganesh Himal Manaslu , Langtang, Jugal Himal reaching out towards Gaurishanker range of peaks in the eastern skyline.
It is the place youthful and old individuals can participate in this short and moderate walks as the height gains gradually with charming views on sensational scenes and snowy-capped peaks up and down the strolls inside pleasant and beautiful mountain and slope villages past Kathmandu valley.
This 7 Days Trek will be an astounding early on trekking for individuals wanted to observe the remote villages stay away from modernization with run of the mill Nepalese customary life as it was since past 10 thousands of years, as the walk additionally leads you into its beautiful forest of tall rhododendron, hemlocks, magnolia and pine tree lines with clearing perspectives on mountains. The walk leads after a short drive from Kathmandu towards high slopes north of the valley with amazing views on mountains with sunrise and sunset views on route strolls, with a overnight stop in decent towns as the adventure rise reaching into wonderful Helambu nation at Tarkeghyang of over 2,570 m high.
In Helambu Trek observe Hyalmo special Buddhist culture the general population of Halmo well known for wood carving as you can be observer around its superb house inside grand towns and monasteries. Halmo people similar Sherpa and Tamang with Buddhism culture and religion, the craftsmanships and handicrafts are something special of the tribe of Helambu where you can observer on its well-cut furniture of Tibetan design. At long last, this incredible walk finishes with a stroll to another decent village at Sermathang where an energizing and fascinating drive takes you back to Kathmandu with noteworthy and superb strolls in 7 Days Helambu Trek of Langtang Region.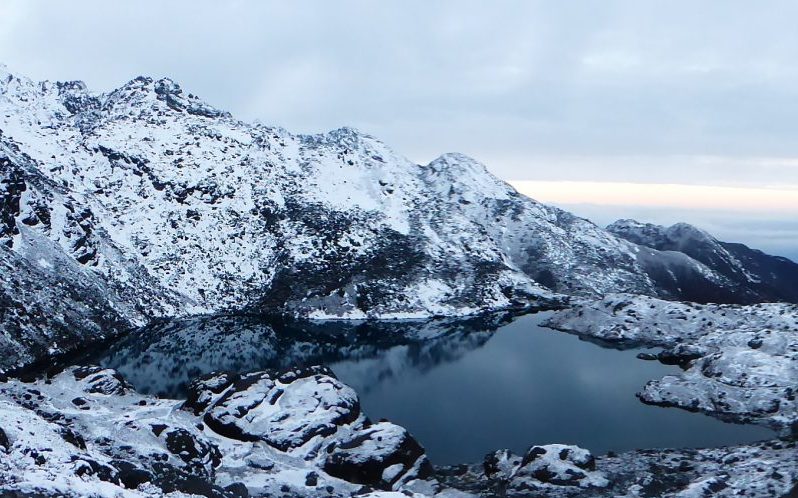 Facts About Helambu Trek
Max Elevation: 3600m.
Time Duration: 7 Days
Price: $600USD
Best Season: March to May.
Know More: Helambu Trek
Short Everest View Trek is a great trek where everybody wish to have a great time with the magnificence of Mt. Everest 'The top of the world', however not every person can climb up the elevation or might not possess enough energy for the occasions. In this way, we at Snowy Dream World Treks have planned Everest short trek schedule which let you to experience the dynamite Mt. Everest and many different tops in a brief time frame.
The short Everest View trek begin from Kathmandu which takes 40 minutes grand trip for Lukla. When arrived in Lukla airplane terminal we stroll along the Dudh Koshi River going through Phakding town until we reach Namche Bazaar. Namche bazaar, 'The capital of incredible sherpas' is a bustling town surrounded with Buddhist religious communities, high hills and dazzling mountains. Next morning, we stop by Syangboche at Everest View Hotel-World's solitary 5 star lodgings at a height of 3,880 meters. From the highest point of Syangboche, one can have an exceptionally clear view on Everest. Short Everest View trek which lies between taking off Himalayan extents dabbed with rivers like Dudh Koshi and Bhote Koshi river, some desert-like zones and green woodlands which are home to endangered wildlife. Counting Mt. Everest the views on, Nuptse, Lhotse, Tawache, Khumbila, Amadablam, Thamserku, Kusum Kangaru, Tashi Lhaptsa, Nangbala, and so forth are effectively accessible from Syangboche hill. In this way, short Everest trek is made arrangements for time limit trekkers and too people hoping to do trekking with their family whereby they can without much of a stretch do short trek to see Everest.
Short Everest trek is the most ideal approach to make unique recollections. You can see heaps of dynamite scene in a brief time. Regarding your time plan Snowy Dream World have structured short Everest trekking plans for the person who need quick and painless trip to the Himalayas.
Facts About Short Everest View Trek
Max Elevation: 5,545 m
Time Duration: 7 Days
Price: $790USD
Best Season: Spring and Autumn
Know More: Short Everest View Trek
Chisapani Nagarkot Dhulikhel Trek trek is designed to provide you a unique opportunity to explore the myriad wonders of nature, rural Nepal and the awe inspiring majesty and beauty of dramatic mountain views. It is one of the short & Easy Trek closer from the Kathmandu Valley. This Trek intended to offer you a selective chance to enjoy various great nature, culture and magnificence of fabulous Mountain View. Chisapani Nagarkot Dhulikhel Trek begins from Sundarijal, following one hour drive from city. Your destination is chisapani(1950meter), where you can explore with the genuine nature and correspondence with local individuals in the next day Nagarkot (2155meter). From the Nagarkot you can observe the mesmerizing sunset and sunrise view on the all encompassing Himalayan range. Dhulikhel is another destination in your trek. That day you can energizing and moving knowledge because of that part is real trekking trail. The sunrise viewed from this hill present you the ever-refreshing memory of the majestic panoramic view of the Himalayan ranges from Dhaulagiri in the west and Mt. Everest in the east. Dhulikhel is your next destination.
It takes 5 hours walking from Nagarkot to Dhulikhel. Treading along the unexplored trails of Dhulikhel can be very exhilarating and enriching experience. After that, you will one hour and 30 minutes drive back to Kathmandu.
Facts About Chisapani Nagarkot Dhulikhel Trek
Max Elevation: 2300m
Time Duration: 6 Days
Price: $299USD
Best Season: All year round
Know More: Chisapani Nagarkot Dhulikhel Trek
Dhampus, Naudanda & Sarankot Trek is one of the special trekking trail in Nepal. Pokhara, 200km west of Kathmandu, is Nepal's second biggest city and holiday region of the World. It settles between Lake Phewa and the 50 km Annapurna Range toward the north. Our 8 days Dhampus, Naudanda & Sarankot Trek offers a country prologue to this trekking area's amicable individuals. Heights stay underneath 2 000m/6 500ft, disposing of any probability of altitude sickness issues. The trails are less packed than those heading into the Annapurnas.
A short drive upper east of the city prompts the beginning of the trek through rustic woodland and farmland to the Gurung (Buddhist) village of Dhampus on the edge of the Annapurna Conservation Area. Views on the amazing Machhapuchhare (Fish tail), sentinel to the Annapurnas stands toward the north – with fine snow peaks behind.
The trekking trail at that point travels south to Naudanda, where views overlook the Pokhara Valley while toward the north, the Himalayan view expands to include Dhaulagiri toward the west, and Manaslu in the east. An evening stroll through village toward the southeast prompts prosperous Sarangkot for the evening. However better views on the lake and Himalayan horizon – with three 8 000m/26 250ft tops in sight are on offer. After a sunrise photograph shoot, spend a wonderful morning strolling through forest down to Phewa Lake – and a vehicle drop you to your Hotel.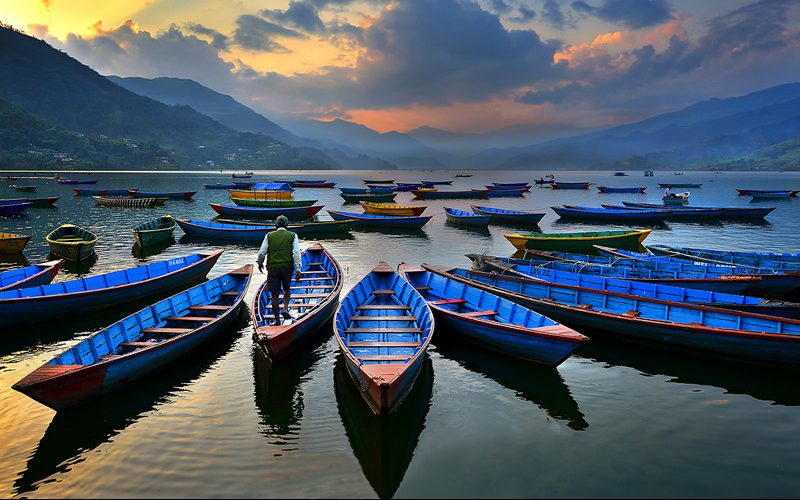 Facts About Dhampus Naudanda and Sarangkot Trek
Max Elevation: 1700m (Dhampus)
Time Duration: 8 Days
Price: $490USD
Best Season: March – June & Sept – December
Know More: Dhampus, Naudanda & Sarankot Trek
Mardi Himal Trek – 11 Days is an as new most prominent trekking destination in remote Area, opened in 2012. It's completely an energizing route for traveller to explore in the Himalayas, offering an astounding view of Dhaulagiri, Machhapuchhre ( Fishtail), Manaslu and Annapurna extend the trails lead us through the range of the mill Gurung and Magar traditional villages, awesome views, lavish grasses, amazing view and emotional scene with wide range of snowy-capped on the high area.
An incredible short and best trekking begin after a 6 of hours drive from Kathmandu to Pokhara a characteristic stunner city which is known as the heavenly city of Nepal. Next day take an extremely short drive to our trekking beginning stage Phedi, trek explore the Village of Dhampus, Deurali, and some other small villages en route with a wonderful mountain views on Mardi Himal, Dhaulagiri, Machapuchare, Annapurna South and Hiunchuli. As we climb further up then, we would see a considerably closer view on Himalayas and snowy-capped with sensational scene, a great trail will lead us consistently upwards in our destination of the trek, we would walk each day 4/6 hours by and more, an adventure passes going through the amazing spots like Koker 2550m, Lo Camp 3050m and High camp 3900m with Rhododendron woodland.
Mardi Himal Trek – 11 Days trip is a short and genuinely remote area trek destination in Annapurna region of Nepal, where we expect less trekker than other trekking routes of Nepal, while we going here we stay at tea-houses and have an encounter of local sustenance and culture. A superb trekking destination gives splendid Mountains View including Annapurna, Machhapuchre, Hiunchuli and Mardi Himal.
An undertaking with Snowy Dream World Treks and Expeditions will be without a doubt a stunning background which is joined by our best experience professional group. We would change your excursion itineraries as per your time and budget
Facts About Mardi Himal Trek
Max Elevation: 5,587 m
Time Duration: 11 Days
Price: $600USD
Best Season: Spring and Autumn
Know More: Mardi Himal Trek
---
---