Flight Ticket Booking in Nepal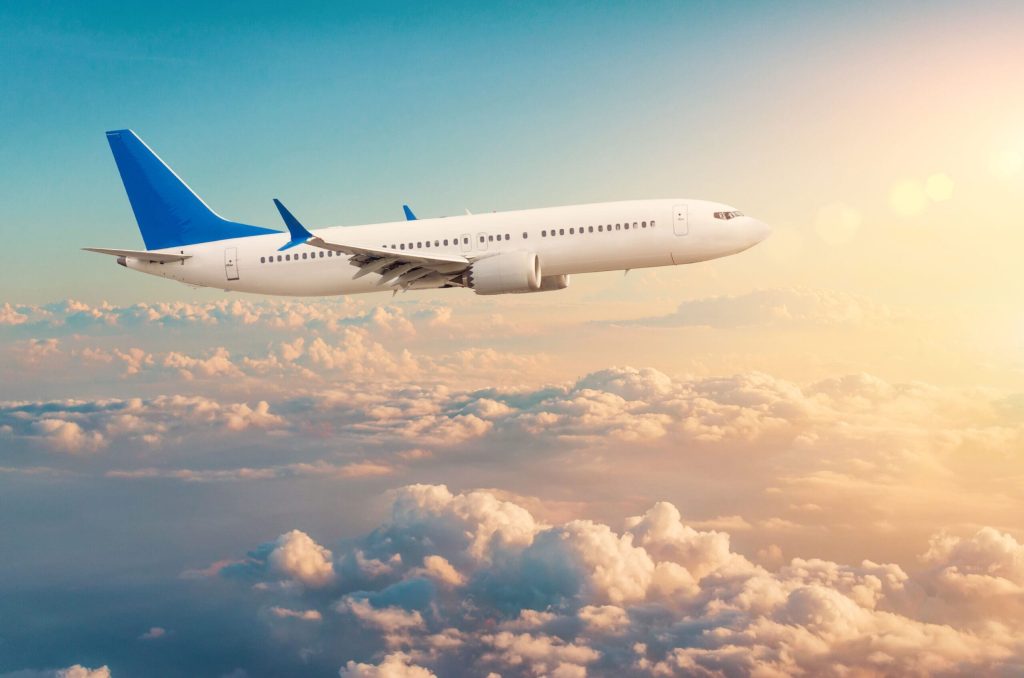 The cost to fly to Nepal varies based on a variety of factors, but you can expect to find prices as low as $252 or as high as $25,598. Based on recent airfare data, it is found that a ticket to Nepal for $3,025 or less is a good deal, whereas $3,111 is the average cost.
Of the 25 airlines that fly to Nepal, Qatar Airways, China Southern and China Eastern happen to be the most favored. Qatar Airways is the most popular among the three airlines, with 54% of users choosing them for their travels to Nepal.
Try to avoid booking your flight to Nepal on Sunday, which tends to be the most expensive day of the week. Tuesday is the cheapest day of the week. Monday is another low-cost option.
While booking a ticket you can book one way ticket, round-trip ticket, multi city ticket or mountain flight ticket.
Cheapest flight from USA to Nepal is around:
New York Kathmandu 20h 55m $771
Summer is the most expensive time to fly. It is also difficult to find flight tickets for domestic flights during Dashain festival. Booking flight tickets too early or at the last minute can be expensive. There is a sweet spot for booking the tickets. Early morning bookings are a good option since many people do not like to fly during morning time. So, the chances of being overbooked, delayed or plane having mechanical issues is less. Fuel costs are constantly changing so making a budget for flights may be inconvenient. Also some airlines are charging extra money for some the facilities they provide.
Autumn (October to November) is the best time to visit Nepal. The skies are clear, and the days are warm. The weather is ideal for sightseeing in Kathmandu and other cities. If you are planning an expedition to Everest, then there is no better time to visit than the autumn season. To get cheap flights to Nepal, try booking the tickets to Nepal months before your trip. There are several international airlines which fly between major city of India to Nepal. You can opt for any of the flights to Nepal offered by airlines such as Air India, Jet Airways, IndiGo, Vistara, Royal Nepal Airlines, Qatar Airways, Etihad Airways, etc. to reach Tribhuvan International Airport in Kathmandu, the capital city of Nepal. Most of these flights to Nepal are direct flights, with some having layovers in various Indian cities.
The most preferred airlines to travel in the world are Qatar Airways, Emirates, Oman Air, AirAsia, Lufthansa, Singapore Airlines are the world's top airlines. Flying in the post-COVID world is laden with uncertainties. There are protocols to be followed, additional documents to be submitted, tests results to be furnished, and only then are you allowed to board the flight.
The Passenger Name Record (PNR) will provide you with information about the real-time status of your booking. You will be able to know if your Nepal tickets have been confirmed, or if you are on the waiting list. You will also have access to updates about the exact arrival and departure of Nepal flights. The PNR number may be found in your ticket itself. If more than one ticket is booked at the same time, they will all have the same PNR number. This number corresponds to bookings, not individual passengers.
Various apps in Nepal provide flight ticket booking service like esewa and khalti.
Children above the age of 2 years need to reserve a separate seat which will be available at affordable discounted rates. The fare for a child ticket will be around 10% of the adult fare. Children under the age of 5 years may not travel alone in any case. Most airlines class a child ticket as between the ages of 2—11. However, others will class anyone under the age of 16 as a child.
While travelling to Austrailia from Kathmandu – The flight time between Kathmandu (KTM) and Perth (PER) is around 14h 59m and covers a distance of around 7381 km. This includes an average layover time of around 4h 22m. Services are operated by Singapore Airlines, Malaysia Airlines, Malindo Airways and others. Typically 83 flights run weekly, although weekend and holiday schedules can vary.
The Aerial distance between Kathmandu ( Tribhuvan International Airport and Sydney ( Sydney airport) is 10538 Km. It takes 22hr 15min + Via Dubai to reach Sydney Airport from Tribhuvan International Airport
Various airlines going from Kathmandu to New Delhi :
Nepal airlines – 01h 35m Non stop ₹ 22381 Irs
Bhutan Airlines (Tashi Air), Air India, IndiGo, Vistara, Spice Jet
Various airlines flying from Kathmandu to other destinations :
Nepal Airlines, Himalaya Airlines, Buddha Air, Druk Air-Royal Bhutan Airlines, Vistara Airline, Biman Bangladesh, Bhutan Airlines (Tashi Air), US-Bangla Airlines, Regent Airways, Singapore Airlines, Thai Airways, Thai Smile, Malaysia Airlines, Thai Lion Air, Malindo Air, Silk Air, Batik Air Malaysia, SriLankan Airlines, Air China, China Eastern Airlines, China Southern Airlines, Tibet Air, Cathay Dragon (previously called "Dragon Air"), Sichuan Airlines, Korean Air, Air Arabia, Etihad Airways, FlyDubai, Oman Air, Qatar Airways , Salam Air, Jazeera Airways, Turkish Airlines
Reference: momondo.com – Yatra.com – Cleartrip.com – mteveresttoday.com
---
---