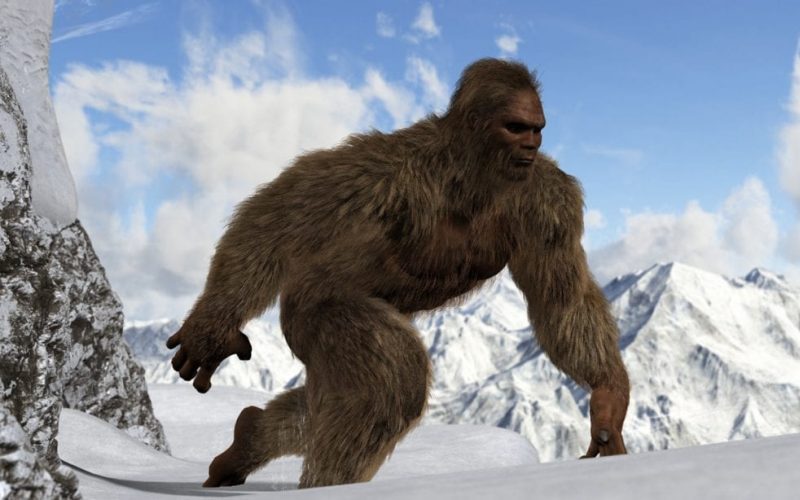 yeti
In 1951, a British explorer named Eric Ship ton looking for an alternative route up Mt. Everest found a footprint that appeared to be hominoid. He took a picture, and the mystery of the Yeti—a Sherpa word for "wild man"—cast a spell over the world. Daniel Taylor, author of Yeti: The Ecology of a Mystery, has been searching for signs of this "Abominable Snowman" in the high Himalayas since he was a child.
Talking from his home in West Virginia, Taylor explains what he thinks made that human-like footprint, how his search eventually led to the creation of a national park, and why, in an age where we have become disconnected from nature, we have a deep need to believe in mysteries.
The key evidence for the existence of the Yeti was the photo of a footprint taken by British explorer Eric Shipton in 1951. Talk us through that event—and why Shipton's image has been regarded as the Rosetta Stone in Yeti lore.
The photograph was taken on the Menlung Glacier, west of Mount Everest, on the Nepal-Tibet border. Shipton and Michael Ward were searching for an alternative Everest route when they came across the prints. Shipton was one of the most highly respected Everest explorers, so if he is bringing back a print, it is a real print. Nobody ever questioned that. But what is it?
What was captivating about the prints was that they're really sharp. The snow was hard so the photo looks like a sort of plaster of Paris cast. The second feature was that the prints looked like a human footprint, but with a thumb. So, you get this primate-like feeling but hominoid at the same time. Its enormous size—13 inches—also suggests a magnificent hominoid, a King Kong type of image! And the media grabbed it.
Thank you For Visiting us.
More Details:
Call: +9779851110179
Web: https://www.expeditioninnepal.com
Web: https://www.snowydreamworld.com
Fb Link: https://www.facebook.com/snowydreamworld/
Twitter link: https://twitter.com/snowydreamworld
Instagram link: https://www.instagram.com/snowy_dream_world/
Linkedin: https://www.linkedin.com/in/snowydreamworld/
Pinterest: https://www.pinterest.com.au/Snowydreamworld/
---
---