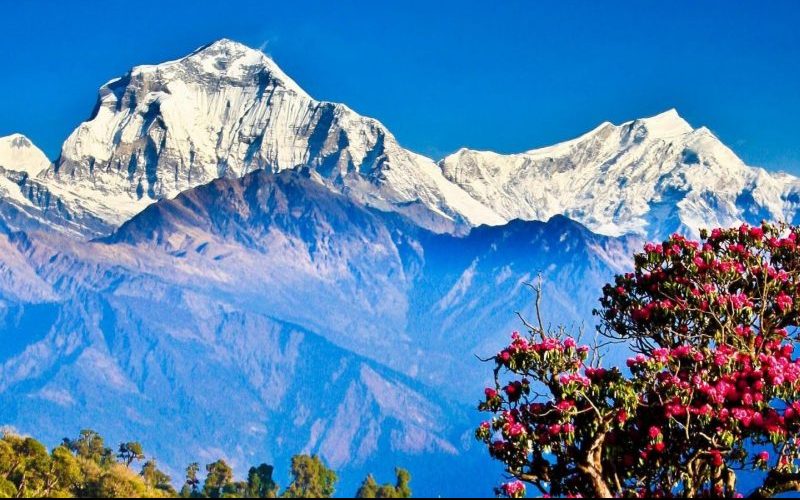 Budget trekking in Nepal offers trekking packages in low cost with compulsory services necessary for the trek. We have projected various packages for low budget trekkers. For the economic trekking searchers, these budget trekking helps to plan their trip in the Himalayas. All our budget treks offers basic requirement for trekking without any additional cost in economic way.
Nepal budget trekking package gives freedom on choosing food for your own during the trek. We arrange all the necessary services such as guide, porter, accommodation, flights, and car and permits you. These budget trekking saves your budget and some of our trekking guide and porters will get the job which is beneficial for both parties.
Spending limit trekking in Nepal offers minimal effort trekking bundle with every single vital assistance mandatory for the trek. We have anticipated different spending plan trekking choices in Nepal for low spending trekkers. For the monetary trekking searchers, these spending limit trekking assists with arranging their excursion in the Himalayas. All our spending treks offers fundamental prerequisite for trekking with no extra expense in financial manner.
Nepal spending plan trekking bundle gives opportunity on picking nourishment for your own during the trek. We mastermind all the important administrations, for example, direct, watchman, settlement, flights, and vehicle and grants you. These financial limit trekking spares your spending limit and a portion of our trekking aide and doormen will land the position which is valuable for the two gatherings.
Why Budget Trekking Tours?
Nepal Trekking in Snowy Dream World offers both extravagance and spending plan trekking bundles which gives an elective decisions dependent on the cost accessible for your days off. The trekking courses and allows are the equivalent however the administration like inn, nourishment, control/doormen and so on varies on spending plan. Anyway the regular prerequisites are accessible in spending plan trekking bundles moreover.
Investigate our per-arranged spending treks for the Everest Region, Annapurna district, Langtang Region and different goals of Nepal.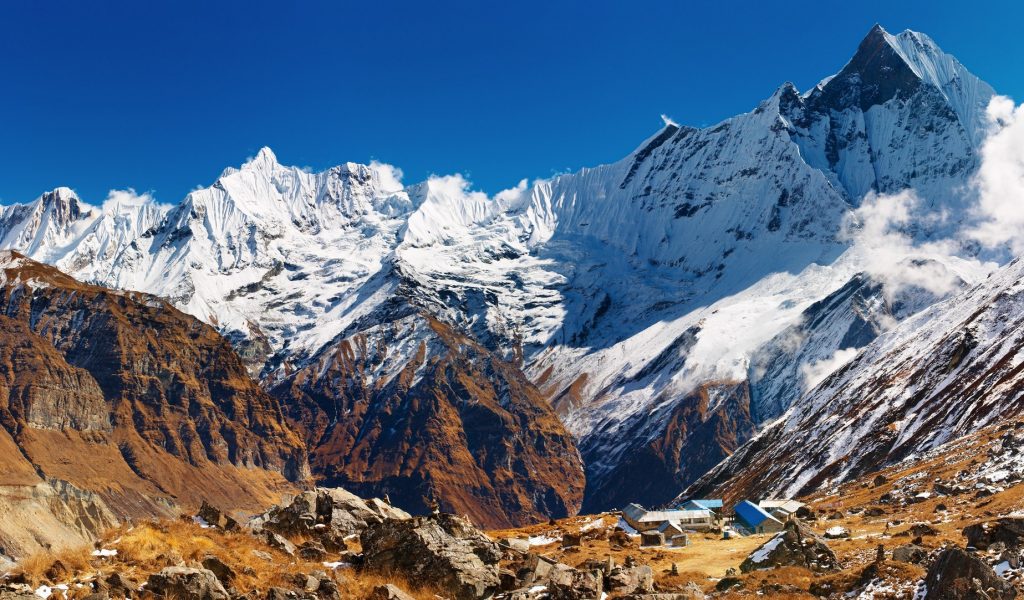 Nepal budget trekking plans are available on the major popular trekking routes such as
Budget Everest Base Camp Trek – 14 Days
Budget Everest Base Camp Trek is a cheap cost trekking package with compulsory service only. This cheap budget trekking offers permit, flight, porter, guide and accommodation only. You can pay your own for food. This Budget trek package offers the same trekking opportunity by paying the less amount for the trek. The main idea of this saving the cost is walk light weight and eat yourself in the local available lodges. We provide necessary service only with guide cum porter or without porter only.
Major Highlights
10 nights 11 days trekking to Everest Base Camp
2 Night hotel in Kathmandu with Bed and Breakfast (Centrally located ,Room with attach bathroom and hot and cold shower)
Trek with guide cum porter
Scenic mountain flight
6-7 hours a day walking
Expense how much you want for food, drinks
The ancient Tengboche Monastery
Note: the trip can be departure daily as a private trip. Departure dates are scheduled for group joining trip
Spending Everest base camp trek course is exceptionally well known in Khumbu locale. Trek proceed up to Namche Bazaar, Tyangboche (renowned cloister), into the Khumjung town then Everest Base camp. Namche Bazaar has a pleasant settlement of Sherpa individuals and exchange mark. This trek is most appropriate for the individuals who need get a pleased to reach in EBC. Everest Base Trek offer the magnificent perspectives on the Mountains. Gives us the look at Sherpa towns, their homes and religious communities.
Short Annapurna Base Camp Trek – 10 Days
Short Annapurna Base Camp Trek is 10 days trekking bundle to ABC begins and finishes at Pokhara. This Short trekking bundle to Annapurna Base Camp is impeccable to visit the Annapurna Base camp. This Short ABC Trek offers sufficient opportunity to observe the extremely delightful pinnacles of all the Annapurna goliaths that surround the bowl: Annapurna 1 (8091m), Annapurna South (7273m), the Glacier Dome, Gangapurna (7454m), the unclimbed Fang (7647m), and the fishtail pinnacle of Machhapuchhre (6997m).
The short Annapurna base camp trek additionally offer affirmations to you fun, joy and a superb understanding into the characteristic and social legacy of the modest Himalayan nation, Nepal. It is one of the most ravishing treks going through the different ethnic gathering's way of life and checks vegetation backwoods and untamed life.
Features of Short Annapurna Base Camp Trek
Short and daring strolls at the foot of world's tenth most elevated Mt. Annapurna
From low and warm regions to cool high slopes and closure at ice zone of ice and icy masses
Astonishing woods shrouded in rhododendron-magnolia trees with radiant perspectives
Investigating conventional Gurung towns of huge culture with age old legacy
Marvelous display of mountains inside lovely and beautiful Annapurna Sanctuary
Annapurna Base Camp short trek is one of the well known trekking bundle to visit the renowned ABC trekking course without going to Poon Hill. The Short Annapurna Base Camp Trek begins from Nayapul which is roughly 1 hour 30 minutes' drive from Pokhara. You feel soaked essentially and unidentifiable quiet in the essence. The principle part of Ghandruk Valley is; it lies on the highest point of the height, more than 5000m above ocean level. Massive rhododendron timberlands and fine patio goes going through our path to the Chhomrong town.
The short trekking to Annapurna starts and finishes at Pokhara. Annapurna Base Camp is another superb path with astounding mountain sees including Himchuli, Gangapurna, and the ever-evolving Machhapuchhare, which sheer triangular face takes on one more perspective here. The Short Annapurna Base Camp Trekking trail at last unearths moraines and arrives at the universe of ice and snow Annapurna asylum from where you will entranced staggering 360-degree perspectives on the Annapurna ranges or more the monstrous Annapurna icy mass. Gathering lifetime experience, we survey from Annapurna Base camp to Chomrong and afterward to the Jhinu Danda where you can appreciate the regular natural aquifer of little shower pools. From that point onward, the path prompts a lovely rhododendron backwoods and goes to Pothana and Tolkha through engaging towns of Nepal's ethnic networks of the Gurung, and Magar. This astounding Short Annapurna Base Camp trek completes at Phedi from where we take a short drive to Pokhara
Spending limit Langtang Trek – 15 Days
Financial limit Langtang Trek is simple and outlandish trekking course in Langtang area. This Langtang spending plan trekking offers all encompassing mountain perspectives and Tamang culture in Langtang Valley in lap of Langtang Himalayan range.
Langtang Trekking in spending plan offers all important help in low spending plan and bars the additional administrations. Financial limit Langtang trekking bundle is low spending plan trekking plan best for hikers, understudies and monetary trekkers.
Features of Budget Langtang Circuit Trek
Langtang valley visit
Tamang social experience
Investigate the ice sheets of Langtang
Appreciate the closer Himalayan perspectives
Spending limit Langtang trek give the trekking experience and the eye reserving unbelievable perspective on the wonderful Himalayas. The trekking likewise give the energizing experience to experience the ethnicity of the locale. Langtang locale is arranged in the northern piece of Kathmandu Valley and flanking Tibet. This trek in Langtang Region is one of the most accessible trekking areas increased with the stunning perspectives on the snow-topped mountains, for example, Langtang and Ganesh Himal mountain ranges Annapurna ranges, Langtang Lirung, Pemthang Ri, Langshisha Ri, Dorje Lakpa, and Kangchenpo.
This spending trek to Langtang is a consolidated trek that offers both regular excellence and social touch, grand and tremendous perspectives on Himalayas during trekking. The charming and entrancing goal Budget Langtang valley trekking where you will be splashed with wonderful perspectives on mountains, moving slopes and sensational scenes, and strolling into immaculate timberland of tall rhododendron-magnolia-pines with bamboo woods where uncommon and slippery Red Panda are regularly located during the stroll around common habitat. This Langtang Region Budget Trekking feature the fundamental possibility of Langtang locale ; Langtang Valley, strolling through thick backwoods of rhododendron and oak, plentiful untamed life, for example, uncommon red panda, Tibetan, warm cordiality of the Tamang legacy, affected ethnic experiences, conventional societies, customary cheddar production line
Our particular Budget Langtang trek is structure for those trekkers who need to touring and go wild with the nature also culture. Pre-winter and spring is best season to trek to Langtang valley. The trek is truly sensible so needn't bother with any progressed physical wellness level to the voyager. Data of trails, animating atmospheres going through the high heights may bolster the voyager in higher rise during trek.
Beginning our great excursion with an energizing overland drive from Kathmandu to enter excellent Langtang National Park region around Rasuwa area of Central Himalaya, walk starts after medium-term stop in a pleasant Tamang town at Syabrubesi, and afterward heading towards higher height into a stream gorge with thick green woodland to reach at Langtang town, a moderate size beautiful town of Tamang and Bhotia's kin joined of Buddhist religion with comparable culture of Tibetan cause.
Trekking in Langtang Region is conceivable in all seasons consistently, harvest time and spring are generally celebrated among them. The Budget Langtang Trek can be finished by all the ardent trekkers with stable wellbeing in relatively minimal effort.
Ghorepani Poon Hill Trek – 8 Days
Ghorepani Poon Hill Budget Trekking bundle is well known trekking in Annapurna locale offers low spending plan trekking choices. Spending limit Ghorepani Poon Hill Trek is structured in ease bundle with all essential help. This trekking offers just necessary help and permits you to choose benefits in your own.
Features of Poon Hill Trek
Low spending plan trekking bundle
Dawn see from Poon Hill
Ghorepani Village investigate
Energizing perspectives on scene
Spending limit Ghorepani Poon Hill Trek is 8 days short trekking from Pokhara. It is one of the most energizing and amazing trekking and consider as the evergreen trekking course in Nepal. This financial limit trekking to Ghorepani drives you to the brilliant notable ethnic towns and top notch mountain situation.
Poon Hill Short Trekking Route
Ghorepani Poon Hill trekking is the smooth trekking satisfies your fantasy to see the look at snow-topped mountain tops. A short trekking which revel in the Himalayan subculture which gives the lifetime experience. In this way, it is an acclaimed trek as it is the quick and smooth trek. The way going close by the Modi Khola from Kyumi and prompts Ghandruk, which is likewise associated from Nayapul. Ghandruk is an enormous staggering town with phenomenal perspectives on the Annapurna south pinnacle taking to Tadapani and afterward head west to Ghorepani. The path keeps up through interwoven valleys, thick overgrown past frigid cascades. Spending Trek to Ghorepani Poonhill furthermore offers pleasant mountain towns, backwoods of splendid rhododendrons, and an extension of ethnic partnerships and societies. This total amazing component makes it a surprising coming to trekking in Nepal.
Financial limit Ghorepani Poon Hill Trekking is opportune appropriate and you could appreciate this brilliant excursion in Nepal Trekking Tour. Ghorepani trekking district has been an intriguing town, possessed by the most courageous and unbelievable good foundation of Nepal named Gurungs with the special culture and sound neighborliness. The scene of the Dhaulagiri and Annapurna tops from the vantage Poon Hill perspective [3190m] above Ghorepani are the most fantastic mountain escapes on earth. The Hill point hypnotizes with an eminent perspective on dawn and brilliant shading viewpoints of Annapurna ranges. Poon Hill simple trek is brief trekking trail allowing a chance to see the fabulous Mountains which are above 8000m including noticeable Mt. Annapurna, Mt. Dhaulagiri and a couple of other, for example, Nilgiri, Machhhapuchhure, Lamjung Himal, Himchuli. Additionally, you might be amazed by method for the unpracticed slopes. From Ghorepani, the path slips steeply to Nayapul.
Snowy Dream World offers both luxury and budget trekking packages which gives an alternative choices based on the price available for your holidays. The trekking routes and permits are the same but the service like hotel, food, guide/porters etc differs on budget. However the common requirements are available in budget trekking packages also.
You can go through the packages we offer, you won't be disappointed. Meanwhile, you can check out our blog post at Expedition in Nepal.
Please stay Connected with us:
Mail: [email protected]
Call: +9779851110179
Web: https://www.expeditioninnepal.com
Web: https://www.snowydreamworld.com
Fb Link: https://www.facebook.com/snowydreamworld/
Twitter link: https://twitter.com/snowydreamworld
Instagram link: https://www.instagram.com/snowy_dream_world/
Linkedin: https://www.linkedin.com/in/snowydreamworld/
Pinterest: https://www.pinterest.com.au/Snowydreamworld/
Table Of Contents
---
---