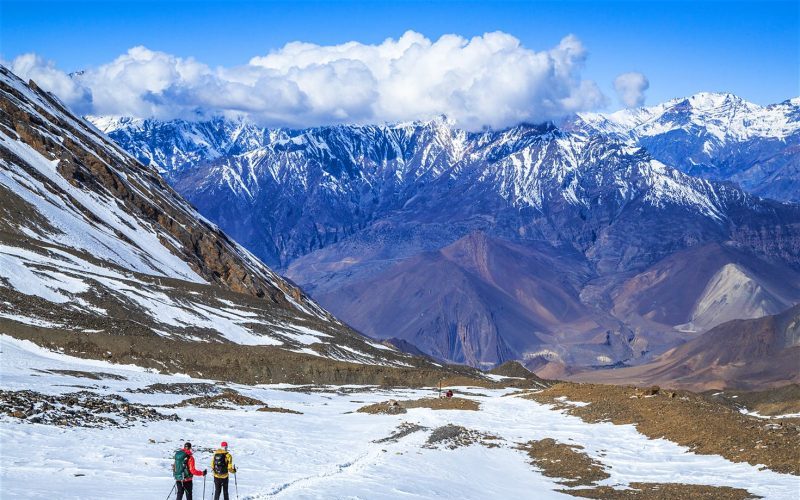 Many decide to do trekking in Nepal for their holiday. But, it is quite difficult to choose the best trekking agency. Because there are more than 1000 trekking agencies in Nepal.
The choice of trekking agency is a critical decision as the entire trekking experience depends on the travel agency. Their management and the guide they provide.
To help you choose the best trekking agencies in Nepal, we have listed down some helpful tips to aid you to make the best decision.
Analyse clients review and testimonial. Most reviews include the clients email address that you can always write and inquire about the company.
Talk to the previous traveler if you know any who have been to Nepal, they might have some recommendation or story to tell about their trip.
Look out for the trip cost and inclusion carefully so there aren't any surprises. Check carefully the cost inclusion and make sure it fulfils your requirement for the trip.
Check whether the company offer fixed group joining departure dates to join the group.
Examine the company safety standards that you can do it in different ways either checking the website, emailing with company or checking the company's reviews on trip advisory.
Make sure the company does carry the Portable Altitude Chamber (PAC) or Oxygen with comprehensive first aid kit and medical trained trek leader on all high altitude treks to handle any emergencies or health issues in the Himalayas.
Avoid looking for cheap companies as they might not always deliver what they promise. Many trekkers wrote their travel experience being compel to take Helicopter out of trek without completing the journey.
Investigate if the company has applicable license and has registration procedure done from various required authorities like Department of Tourism Ministry in Nepal, Nepal Tourism Board (NTB), Trekking Agencies' Association of Nepal (TAAN).
Check the Founders of Company – weather they are simply a businessman or adventure leaders or experts. Do they have earlier adventure trip leading experience or are they leading the trip.
Make sure you have trip leader who is reliable competent professional and medically trained. Of course capable of handling any adverse situation on trek.
Analyse the establishment of company since how long they are in business as years of experience makes a difference.
Check the company's responsible policies including how they treat the porters which might be a most important factor in choosing the best trekking company in Nepal
Still confused – talk with the company. Companies are always ready to provide you with necessary detail as per your requests. For more information please CONTACT US.
Please stay Connected with us:
Mail: info@snowydreamworld.com
Call: +9779851110179
Web: https://www.expeditioninnepal.com
Web: https://www.snowydreamworld.com
Fb Link: https://www.facebook.com/snowydreamworld/
Twitter link: https://twitter.com/snowydreamworld
Instagram link: https://www.instagram.com/snowy_dream_world/
Linkedin: https://www.linkedin.com/in/snowydreamworld/
Pinterest: https://www.pinterest.com.au/Snowydreamworld/
---
---